A Bite-sized Look at Progress on Farms and Farmers
This is the second in a five-part series updating readers on progress made in the five priority areas of the Michigan Good Food Charter agenda.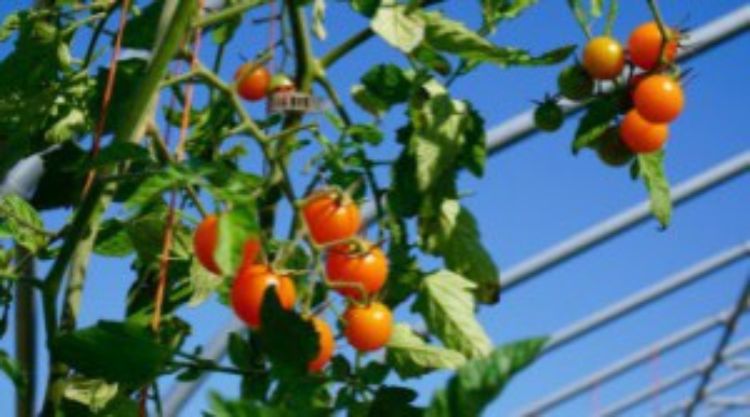 By: Rachel Kelly, Research Assistant, Center for Regional Food Systems
This is the second in a five-part series updating readers on progress made in the five priority areas of the Michigan Good Food Charter agenda. In March, we looked at progress on Good Food Access. With planting season underway and in anticipation of the upcoming bounty of Michigan produce, this week we'll take a "bite-sized" look at the priority area of Farms and Farmers.
As it relates to farms and farmers, the Charter has set the following goals to meet or exceed by 2020:
Michigan institutions will source 20% of their food products from Michigan growers, producers and processors,
Michigan farmers will profitably supply 20% of all Michigan institutional, retailer and consumer food purchases and be able to pay fair wages to their workers,
Michigan will generate new agri-food businesses at a rate that enables 20% of food purchased in Michigan to come from Michigan.
The Charter pursues ways to create new economic opportunities for farms and farmers by opening new market channels, supporting Michigan food and farm entrepreneurs, and reducing regulatory hurdles faced by local food and farm businesses.
The 2016 Good Food Charter report card contains updates on Michigan's progress in all 25 agenda priority areas. Below are the 4 priorities that relate specifically to farms and farming, and examples of some of the successes in this area.
Priority 7 - Review and seek appropriate revisions to state and local land use policies to preserve farmland and blend protection with farm viability programs.
Priority 14 - Set targets for state-funded institutions to procure Michigan-grown, sustainably produced products.
Cultivate Michigan

is a voluntary campaign that helps Michigan institutions track their local food purchases. Sixty organizations have pledged that by 2020, 20% of the foods they purchase will be Michigan-grown.
Priority 19 - Direct state agencies to maximize capital access through state-sponsored programs that provide farm financing.
Priority 20 - Ensure that all state and higher education business, work force and economic development programs include farming and agriculture in their target audiences for programmatic development, training, investment and technical assistance.​
In 2015, a Michigan chapter of the

Farmer Veteran Coalition of America

was established. The Coalition helps veterans learn how to farm as a means of supporting themselves after their military service has ended. Michigan Food and Farming Systems'

Veterans in Agriculture Network

provides Michigan veterans with farmer-to-farmer support and statewide resources.
The

Michigan Economic Development Center

(MEDC) has identified agriculture and natural resources as one of Michigan's core industries. Along with MDARD, the two state organizations are creating an agriculture economic development strategy to guide their work and benefit Michigan agriculture.
Kalamazoo Valley Community College (KVCC) created

Bronson Healthy Living Campus

and offers degree programs in Sustainable Brewing, Culinary Arts and Sustainable Food Systems. Other Michigan colleges offering food systems courses include Jackson College, Albion College, the University of Michigan, Michigan State University, and Wayne State University.
This list is impressive – and it's not even complete! See the Good Food Charter 2016 Report Card and 2016 Report Card Summary for more successes.
A note on measuring Charter progress: The MSU Center for Regional Food Systems continues to partner with the Gretchen Swanson Center for Nutrition to implement a shared measurement system to enable partners across the state to collect similar data to better understand progress on key indicators for the Charter goals, both locally and statewide.