Battle Creek restaurant owner gives back, finds opportunities during coronavirus pandemic
Creativity and perseverance are defining Michigan food businesses during the coronavirus pandemic.
In an effort to slow the spread of the virus and in response to Michigan's "Stay Home, Stay Safe" order, many Michigan restaurants are temporarily closed. Some have shifted business to take-out and delivery only, while others are operating like grocery stores.
Javier Fortoso is one small business owner who is finding creative opportunities amidst the many changes the pandemic response has brought.
Stronger as a community
Mr. Fortoso is the owner of Torti Taco in Battle Creek. Torti Taco is a family business that serves Mexican food made with fresh veggies, meat, and an impressive variety of homemade salsas.
When Michigan schools closed on March 16, Fortoso knew that many children in his community might be losing access to their main meal of the day. Torti Taco offered free lunches to children under 12 in the first days following school closures in Michigan.
"We thought that was the right thing to do," said Fortoso. "We feel we are part of this community and we want that community to know that we are in this together."
In April, Torti Taco donated food to hospital workers in Battle Creek. Torti Taco's actions in response to the coronavirus are part of their commitment to community service. Since their early days, Torti Taco has hosted fundraisers to support community members facing difficult circumstances.
However, it's expected that there will be tough times ahead for Fortoso's restaurant and many others across the state.
"This month we had to close for two weeks," said Mr. Fortoso. "We're just trying to stay open and help out the community whenever we can and work with local farmers as much as we can."
While Torti Taco was temporarily closed, they kept busy. "We couldn't do nothing," Fortoso said. He and his staff cleaned and remodeled the restaurant. Fortoso said that bringing some people in to work was important to him. "Everybody that was here had to feed a family."
Since reopening, business has been up and down. One Saturday in April, Torti Taco closed early because business was slow.
"I think when we encounter these difficulties, we have to look at some opportunities instead of just sitting to see what's going to happen."
Supporting Spanish speaking business owners
Fortoso is embracing one particularly important opportunity. He is co-hosting an upcoming MSU Product Center webinar for Spanish speaking business owners.
"We're going to talk about things you can do even if you're not open, no matter what your business is," he said.
Fortoso noted that it can be difficult for Spanish speakers to find reliable, up to date information because much of the source material is only available in other languages. By offering a webinar in Spanish, he is making information about small business sustainability more accessible during the pandemic.
He hopes to build a network of support for Spanish speaking business owners, so people can get connected with all of the facts and information they need.
The webinar is scheduled for Wednesday, April 29, and will be recorded for those who cannot attend live.
Looking to the past and future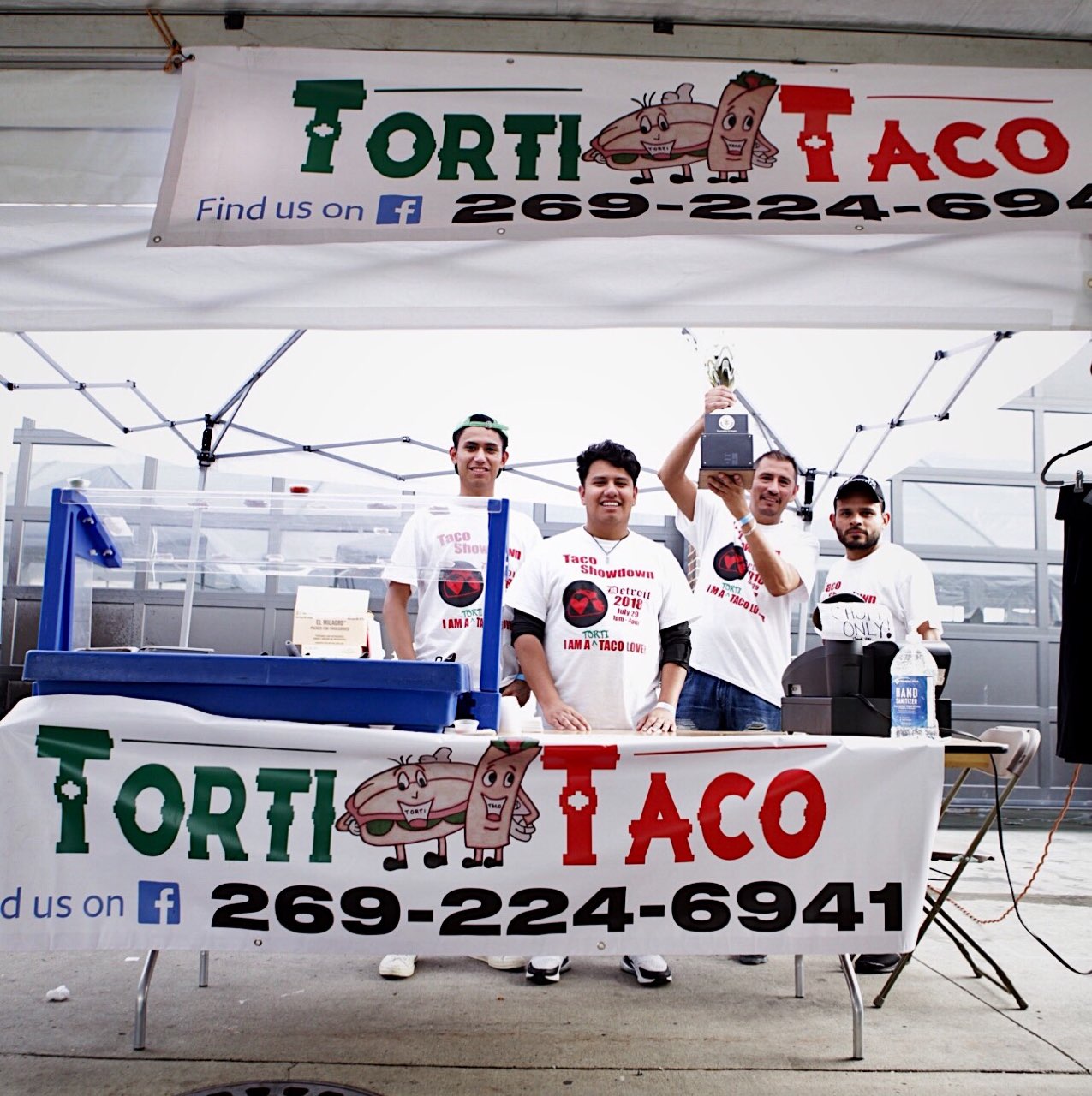 Torti Taco opened in 2016 after several years of ideation and planning. Fortoso was inspired to start his own restaurant in Battle Creek after visiting a taqueria in California that served tacos and salsas unlike anything he'd had in a restaurant in Michigan.
"It took me a whole year to open - six months to find the place, and six months to get it open," said Mr. Fortoso.
Fortoso participated in an entrepreneurial bootcamp offered by the Michigan Good Food Fund back in 2016. He learned a lot about the importance of connecting with local farmers to support the local economy. Working directly with farmers has helped him grow a strong business in his Battle Creek community.
"The Michigan Good Food Fund is a very good tool for the community, for small businesses, for farmers here in the state of Michigan," said Mr. Fortoso.
To this day, Torti Taco is still working with the Michigan Good Food Fund. Before the coronavirus outbreak reached Michigan, Fortoso was working with Jamie Rahrig, Michigan Good Food Fund Specialist and Innovation Counselor with the MSU Product Center, to learn how he could package, label, and sell their salsas.
"She's helping me do all the steps we need to do to start selling our salsas," said Mr. Fortoso. Once Fortoso and Rahrig are able to resume this work again, selling prepackaged salsas will be an additional source of income for Torti Taco. "Once everything settles, then I think it's going to be a good help."
Fortoso advises other small businesses, "Be creative, because we have to see this as an opportunity." Although the restaurant industry is likely changing for the foreseeable future, business owners are developing new strategies to sustain their employees, customers, and livelihoods.
"Once this is over, we will have to sit down and see where we are on financials," said Mr. Fortoso.
"Right now, I want people to know that Torti Taco is here and we are providing food. We are concentrating on the quality and making sure people can get the best food they can get. We're a restaurant business, we serve food, but if we can help in other ways, we will."