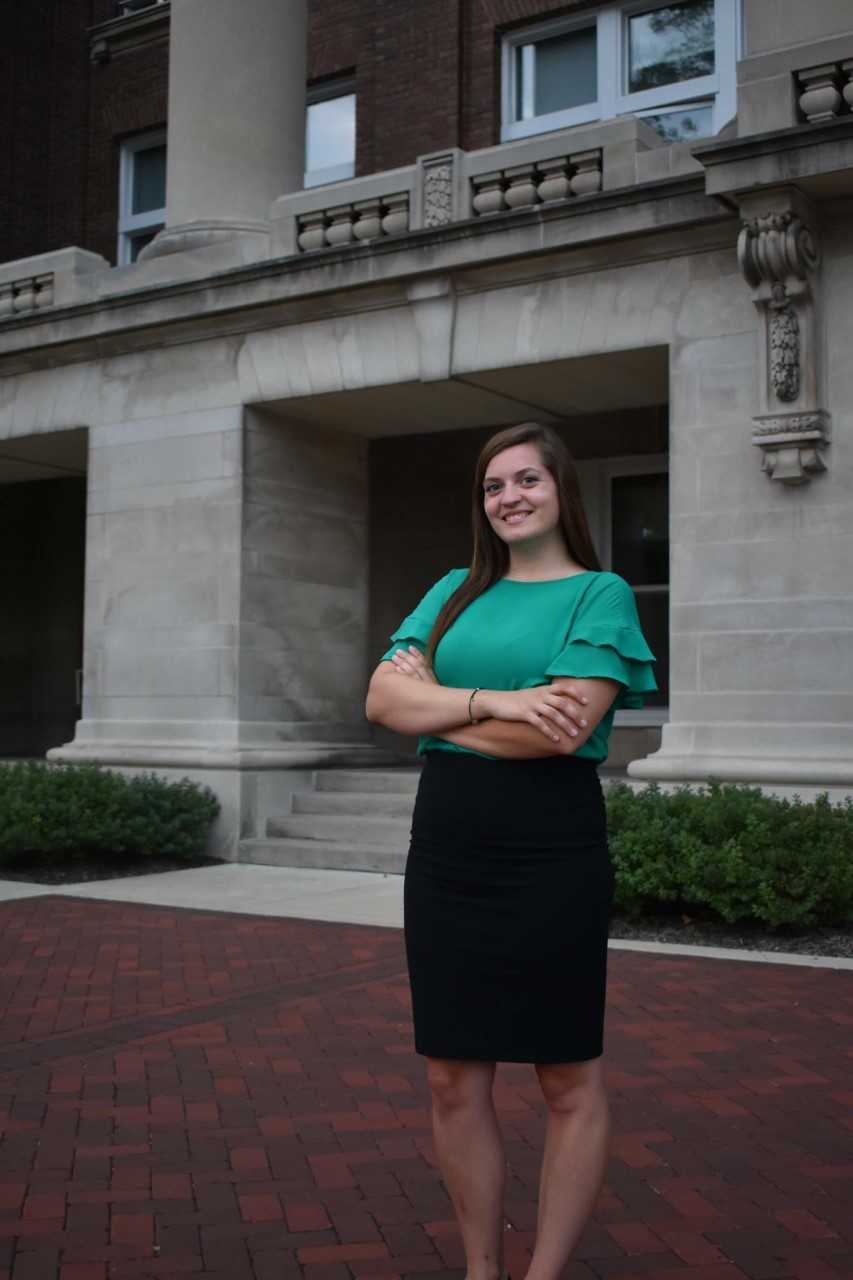 Food Industry Management (FIM) senior Lauren Bednarski has been actively involved in agriculture throughout her life — and is staying close to the food industry this summer with an internship at RS Hanline
At a young age, she participated in her county's 4-H program where she showed lambs and cattle at the local county fair. During her high school years, Bednarski was a member of the Jackson Area Career Center FFA program.
Bednarski always knew she wanted to attend Michigan State University, as her parents are alumni. After a year at Kansas State University, Bednarski transferred to MSU to pursue a degree in FIM.
"I felt like FIM was a good fit for me because I have wanted to continue the success of my family's grocery store, Franks Shop Rite, in my hometown and thought that it would be nice to get a degree in something that is close to my heart and I can put to practical use one day"
This summer, Bednarski is interning at RS Hanline in Shelby, Ohio. The rotational internship program RS Hanline offers has allowed her to work in all of the departments and see how all aspects of the company are run.
"I like the company and the internship because since RS Hanline is privately owned, there is a family feel in the office and plant," said, Bednarski. "It reminds me of home since my family owns and runs a business and it is nice to come somewhere and feel right at home."
Besides RS Hanline, Bednarski has found a home within AFRE as well.
"The faculty members have gone above and beyond to help me feel at home and be successful, said Bednarski. "I switched into this department during my first year at MSU and my advisor Ruthi Bloomfield was so helpful and welcoming. I know that everyone in the department wants to see the students succeed and will do anything to help them be successful."
In the future, Bednarski hopes to return to her hometown of Grass Lake, Michigan to continue running the family business.
"My ultimate goal is to return to my family's grocery store store one day and continue running the business just like my grandpa, dad and aunt have for many years and to carry on their legacy."
Learn more about our undergraduate programs and stories.