Catherine Jordan values her small classes and caring professors
Catherine has known since high school that she wanted to pursue a career in the green industry. Her time at Michigan State has given her the ability to get to know her professors personally and learn about new career paths.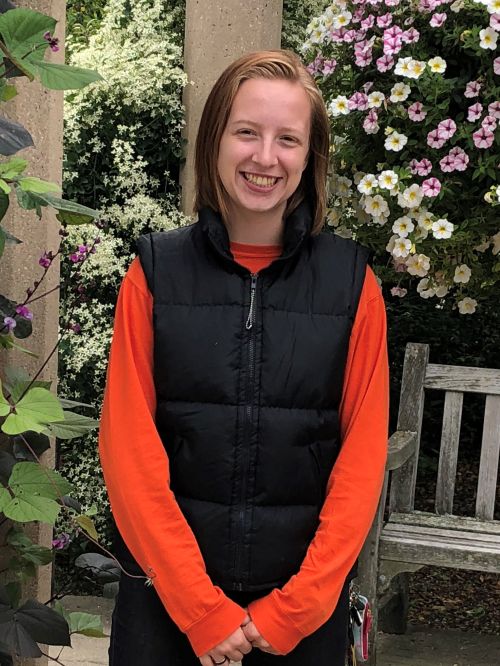 Featured Student
Catherine Jordan is from Grand Rapids, MI and is pursuing a certificate program in Landscape and Nursery Management. We asked Catherine a few questions about herself:
Why did you choose Horticulture and this specific program?
I've known since sophomore year of high school that I wanted to pursue a career in the green industry. I love plants and being outdoors, rain or shine. I wasn't sure what that looked like until visiting the MSU Horticulture greenhouses and hearing more about the horticulture program. Being a hands-on learner, the Landscape and Nursery Management program appealed to me because of the practical classes and the ability to apply what I was learning right away in the lab sections of the classes.
What has been the best experience in your program so far?
The professors who teach in this program really care about their students' success. Since the class sizes are so small, my program advisor and my professors have the time and desire to get to know me personally. They truly WANT me to do well in their classes and will take the extra time to make sure I understand the things I am struggling with.
What is the best selling point about your major that you would like others to know?
Pursuing a major in the green industry leaves you with so many options. In my short time here at State, I have learned about many career paths I didn't know existed. If you have an interest in it, you can make a career out of it.
What are your future plans?
As of right now, I plan to complete the certificate program in Landscape and Nursery Management and continue on to pursue a bachelor's degree in Forestry. But who knows? I already changed my plan once.
Did you find this article useful?
---