Dr. Brad Rowe enjoys the flexibility of working on his own research program at MSU
Dr. Brad Rowe has been at Michigan State for over 20 years and brings a diversity of knowledge and experience in green roof technology, growing substrates, roof vegetable production, and more.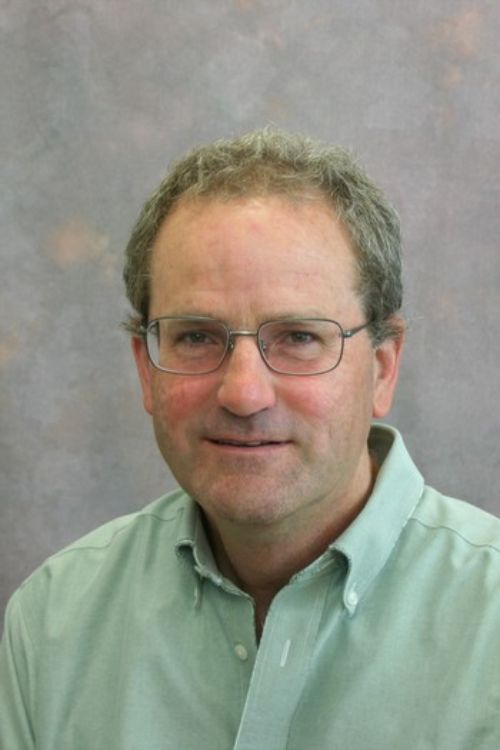 Dr. Brad Rowe received his B.S. degree in Agricultural Mechanization from Penn State in 1982. After working in industry for seven years, he went back to school to take a few horticulture classes at Cal Poly, San Luis Obispo, and then earned his M.S. and Ph.D. degrees in Horticultural Science from North Carolina State University.
He has done everything ranging from farm labor on his uncle's dairy farm growing up, doing landscaping and working at Monrovia Nursery, to being a member of a custom combine crew that followed the wheat harvest north from Oklahoma to Montana. His professional employment has involved engineering and sales for specialized harvesting equipment such as mechanical grape harvesters and electronic color sorters for tomato harvesters in California.
During his time at MSU, he has taught or co-taught 17 different HRT classes and has served as the chair of the Undergraduate Programs Committee for the past 18 years. The classes he teaches consistently are HRT 204 Plant Propagation, HRT 411 Landscape Contract Management, HRT 460 Green Roofs and Walls, co-teach HRT 812 Laboratory Research Methods, and co-coach the MSU landscape team that competes at the National Collegiate Landscape Competition.
Dr. Rowe began studying green roofs 21 years ago when he was involved in the design and implementation of Ford Motor Co.'s 10.4 acre green roof in Dearborn, Michigan. At the time, there were less than 100 green roofs in the United States, and MSU was one of the first green roof research programs in North America.
His research has focused primarily on green roof plant evaluations, growing substrates, carbon sequestration, stormwater management, energy conservation and roof vegetable production. He is currently working to get a few papers published before he retires.
Due to recent and impending retirements, he hopes to see new faculty hired with applied expertise that are interested in continuing the excellence of our undergrad program. He is also looking forward to spending more time on his small blueberry farm in the future.