Horticulture junior awarded nationally competitive scholarship
Michael Ozolins is chosen as the 2021 recipient of the Edward Tuinier Memorial Scholarship.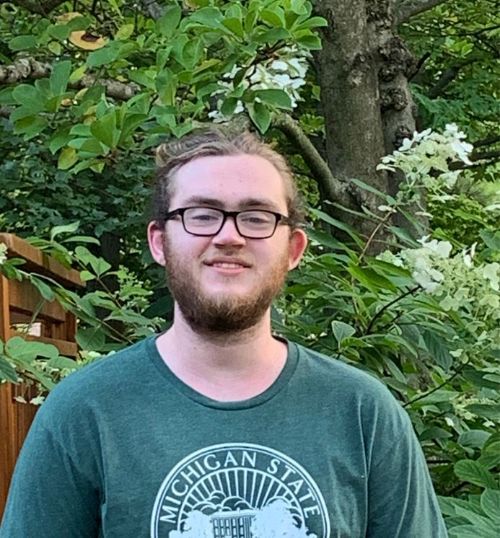 Michael Ozolins is a junior majoring in horticulture and the 2021 recipient of the Edward Tuinier Memorial Scholarship.
His particular interest is succulents/cacti, their physiology and how growers can induce succulents to flower. Ozolins is also active in the Student Horticulture Association and is a research assistant for Dr. Roberto Lopez's Lab in floriculture.
"I want to go to graduate school to study succulent physiology and flowering or studying herbicide use in floriculture," said Ozolins. "Last semester, I took graduate-level courses on herbicide mode of action and environmental plant physiology. These courses have taught me the importance of plant physiology in optimizing plant production."
Ed Tuinier, the owner of Post Gardens, loved the greenhouse business, building his firm to one of the top 50 U.S. companies and inspiring his children, all of whom work in one of the two Post Gardens locations. Ed was a graduate of Michigan State University and a major benefactor of the MSU horticulture program and demonstration gardens. The Edward Tuinier Memorial Scholarship is awarded to sophomore, junior or senior undergraduate students enrolled in the floriculture program at Michigan State University.