Jocelyn Lambe plans on being a greenhouse grower upon graduation from certificate program
Jocelyn's best experiences in the Horticulture Certificate Program were the variety of experiences offered.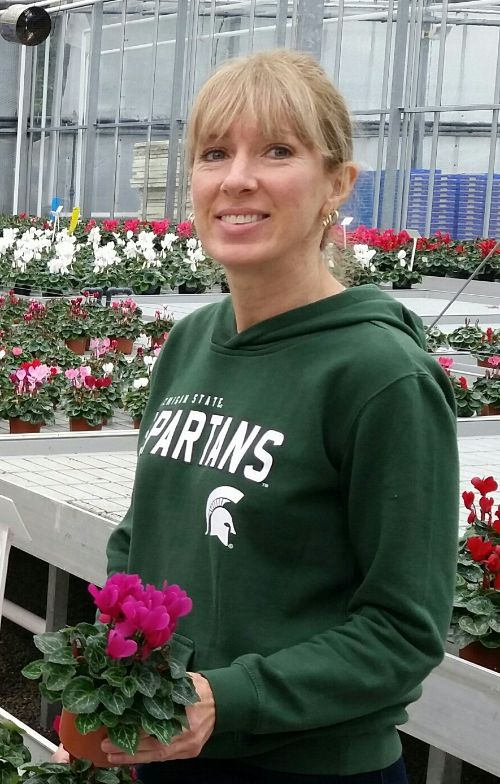 Featured Student
This featured student is a Horticulture Certificate Program student: Jocelyn Lambe. Her hometown is Grand Blanc, Michigan and her certificate concentration is Landscape and Nursery Management. We asked Jocelyn a few questions about herself:
Why did you choose Horticulture and this certificate program?
It offered the opportunity to learn Latin plant names, irrigation design, bee pollination, tree pruning, and greenhouse growing.
What has been the best experience in your program so far?
It is a tie between competing in the National Collegiate Landscaping Competition and studying abroad at CAFRE in Northern Ireland.
What is the best-selling point about your major that you would like others to know?
There is an awesome Student Horticulture Association that makes you feel like family!
What are your future plans?
I will be starting at Kalamazoo Specialty Plants/River Street Flowerland after graduation this month!