MSU AgBioResearch scientist seeks synergy for agricultural industry and its partners
Biosystems and Agricultural Engineering professor Wei Liao focuses sustainability efforts on developing methods to turn waste into energy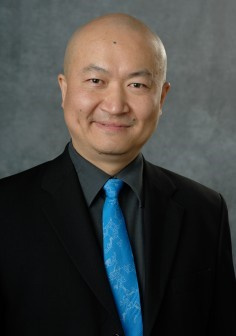 MSU AgBioResearch scientist Wei Liao aspires to establish and cultivate more symbiotic relationships between Michigan agricultural industries and their various energy, environmental, and food stakeholders.
Professor and director of MSU Anaerobic Digestion Research and Education Center (ADREC) at the department of Biosystems & Agricultural Engineering, Liao has spent his 15-year research career seeking methods and implementation strategies to turn agricultural waste into energy. In turn, he desires to support a more environmentally friendly, sustainable, and profitable model for Michigan farmers.
Liao's research examines collaborative methods, using product-based solutions, to connect industries in an effort to reduce waste, reuse carbon, and address agriculture's climate change effects.
Industry and food sectors have primarily focused climate mitigation efforts on reducing waste and improving sustainability within their respective operations. However, Liao said a paradigm shift is needed to create more collaborative approaches to more dynamic production practices and climate conscious demands.
"We really want to develop synergy between these industries. If we continue to focus on individual systems, none of those alone will lead us to the desired goals we have set to mitigate climate change. We really need revolutionary solutions to address those issues," Liao said.
He partners with MSU Extension to work with producers, policymakers and industry stakeholders to introduce technology and integrated systems that convert organic residues and valuable material contained in agricultural waste into chemical/energy products and water reclamation projects.
Liao views his role as facilitator -- someone who can assist producers with the implementation of technologies and methods to generate outcomes that create "win-win" situations for all stakeholders, allowing industries to generate profitable alternative waste products that generate revenue and mitigate climate impact.
"It is our job as educators to make sure these separate industries know each other and know enough about each other's operations to find ways to collaborate to generate profitable products but also mitigate their own climate impact," he said.
For example, Liao sees an opportunity within the dairy industry to examine a systems approach to address waste generated by small to medium-sized operations.
Nearly half of the nutrients and resources dairy producers put in end up as waste in the fields as fertilizer or in waste streams. Instead of farmers losing half their input to waste, Liao said he sees an opportunity to turn that waste into revenue by working with energy companies to generate electricity for electric vehicles.
His proposal 'Farm-based renewable electric vehicle charging solutions for a climate-smart U.S. dairy industry' aims to conduct a pilot project to establish renewable electric charging solutions as a climate-smart product to support a more profitable and carbon-neutral U.S. dairy industry.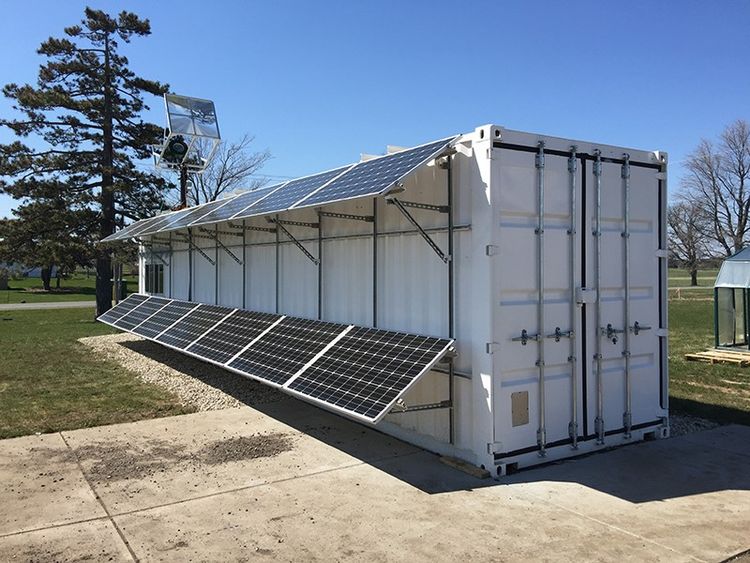 Recent projects
In partnership with the City of East Lansing, Liao recently developed a pilot wastewater treatment facility near MSU's campus aimed at turning wastewater into potable water for drinking, and non-potable water for purposes such as showering, through an energy-positive process.
Liao envisions the small-scale pilot facility treatment systems implemented in places like Michigan's Upper Peninsula, as well as Latin America, Africa and Southeast Asia.
The MSU treatment facility stemmed from a $1.3 million grant from the U.S. Department of Defense Environmental Security Technology Certification Program to convert blackwater and organic food waste into potable water and renewable energy on military bases.
Liao and a research team partnered with the U.S. Army Combat Capabilities Development Command Ground Vehicle Systems Center to develop a robust, energy-positive wastewater treatment system for Army Forward Operating Bases (FOBs).
The system integrates solar, biological, electrochemical, thermoelectric, and membrane technologies that not only reclaim water, but also provide enough on-site energy generation to sustain FOBs without external fossil fuels.
Additonally, Liao received funding from the U.S. Department of Energy for an effort to explore new algae-based technologies to capture power plant emissions and sustainably turn them into valuable products. This project united faculty from the MSU departments of Biosystems and Agricultural Engineering (BAE) and Chemistry with industry experts.
Liao's team made the technology appealing to industry by making it energy efficient and profitable. They did this by using a cutting-edge process called biomass cascade conversion, which fully optimizes the components of algae for the production of high-value chemicals and biofuels.
A key product of cascade conversion is an environmentally friendly, high-efficiency component that absorbs carbon dioxide at a higher rate and requires significantly less space.
By-products from the cascade conversion include polyurethanes, biodiesel, and other value-added chemicals and fuels for a wide range of applications.
The project was also made possible through a partnership with the T.B. Simon Power Plant on MSU's campus.