Professor Melinda Smale Named Fellow of the Agricultural and Applied Economics Association (AAEA)
AFRE's Melinda Smale Receives AAEA's Highest Professional Honor
The Agricultural and Applied Economics Association (AAEA) has named Professor Melinda Smale in the Department of Agricultural, Food, and Resource Economics (AFRE) at Michigan State University (MSU) an AAEA Fellow. The AAEA bestows its highest honor of Fellow upon members of the organization who have demonstrated excellence in research, teaching, extension, administration, and or contributions to public or private sector decision making throughout their career.
"Melinda Smale has made an indelible mark on agricultural development economics," said AFRE chairperson Scott Swinton. "She largely innovated economic analysis of crop genetic resources, and her insights into gender differences in how household members adopt crop technologies have transformed extension outreach in many places. A trail blazing woman development economist, she has mentored over a hundred women and developing country nationals. I could not be prouder to be her colleague."
Smale first joined the AAEA in 1981 while pursuing her master's degree at the University of Wisconsin. For Smale, the distinction of Fellow underscores her strong sense of belonging and inclusion in the AAEA.
Smale says, "This recognition of Fellow encapsulates the honor I have had through my work to share ideas and dreams in the field with extraordinary people in remarkable places scattered across the globe over four decades. They included farmers, economists, plant scientists, genebank managers, extension staff, and students. Like the crop genetic resources they taught me about, the memories they gave me are invaluable."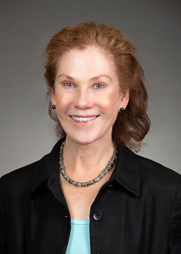 Smale has conducted extensive field research in Asia, Africa, and Latin America and is an internationally recognized expert on farm productivity, smallholder farmer technology adoption, the impact of farmer seed choices on genetic diversity, and the value of preserving genetic diversity in seeds.
Smale has published 115 peer reviewed articles and her work has been cited over 12,000 times. She won the AAEA's 1997 Outstanding AJAE article award as coauthor of "Wheat Rusts and the Costs of Genetic Diversity in the Punjab of Pakistan" as well as the 2002 Outstanding Journal Article award from American Society of Agronomy, Plant Genetic Resource Conservation Section, for "Dimensions of Diversity in Modern Spring Bread Wheat in Developing Countries since 1965".
Before joining AFRE's faculty as a member of the department's Food Security Group (FSG) in 2011, she conducted research with national partners in numerous countries through global projects with CIMMYT, International Food Policy Research Institute, and Biodiversity International in Consultative Group on International Agricultural Research. Through FSG, Smale has worked intensively with research partners in Kenya, Zambia, Mali and Burkina Faso and recently co-led the group's United States Agency for International Development funded food security and research capacity development efforts in Mali. "Melinda made extensive and outstanding contributions to research and capacity development under FSG projects in both East and West Africa," said Eric Crawford, FSG Co-Director. "Her research skills and enthusiasm and dedication to mentoring students and junior colleagues were inspirational and had great impact."
The six colleagues who nominated her for the award described her as a pioneering agricultural development economist. They note her commitment to mentoring early career researchers. Reflecting on her role as mentor Smale says, "Mentoring young people is important for us in the profession, and particularly women students and researchers from developing countries. We know that serving as a mentor is not entirely altruistic. We share in the joy of advancing research, conference presentations, and publications."
Looking toward the future Smale says, "Professionally, I plan to continue to offer my support to the conservation of crop biodiversity on farms and in genebanks, following recent work with the Crop Trust and the CGIAR genebank system. A personal aim is to apply some of what I learned to restore an historic smallholder farm here in the U.S. and conserve a rare breed of horse through community service."
Smale is now the tenth AFRE faculty member in the department's history to receive this honor and the fifth current member, joining Professors Tom Reardon, Bob Myers, Thom Jayne, and Scott Swinton. The official ceremony naming her as AAEA Fellow will be held at the AAEA annual meeting in Anaheim, CA, on August 1, 2022.