FIM senior Sarah Schultz landed her dream role at Newell Brands, after exploring different aspects of the business world in her AFRE classes.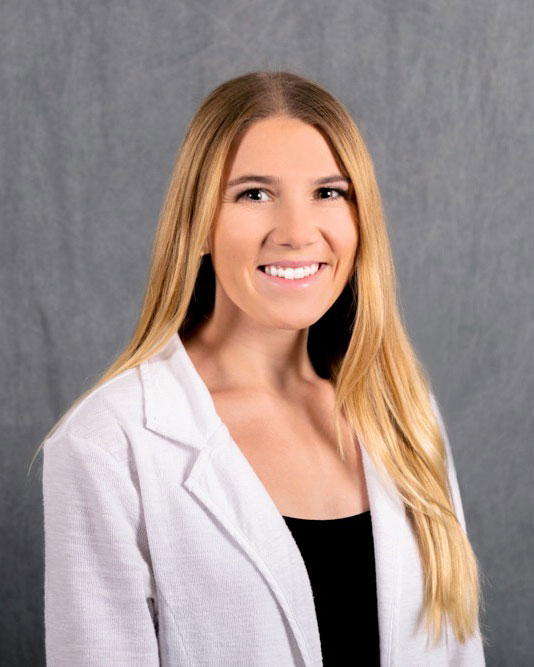 "I didn't know exactly what area of business I wanted to go into, but with FIM, I didn't have to choose — and now I still get to try out different roles before settling into my career."
Food Industry Management (FIM) senior Sarah Schultz discovered many aspects of industry and business during her time as an AFRE student. Now, Schultz has accepted a position with Newell Brands, a Fortune 500 and leading global consumer goods company, within their Supply Chain Management Leadership Program. In the two year program, Schultz will rotate between three positions to experience the supply chain field across several of the Newell brands on both a division and corporate level.
Growing up in Ann Arbor, Michigan, Schultz didn't have a specific career in mind, but was business-oriented, and thought a strategy focused-program would be a good place to start. After two years at Central Michigan University, Schultz landed at Michigan State, ready to hit the ground running in FIM.
"I originally thought of applying to the business school, but realized a program like FIM was more of what I was looking for," said Schultz. "FIM is a great major for anyone that has passion for all sides of business — it combines marketing, management, and supply chain classes so that you can get a holistic feel for all business needs."
With skills from her classes and extracurriculars including FMA, Zeta Tau Alpha, and international food laws study abroad trip, Schultz supported her activities on campus with relevant internships every summer. She acted as a supply chain management intern at Domino's, a business intern at Vico, and most recently, a replenishment intern at US Foods. Each experience added skills and knowledge to Schultz's toolbelt, and prepared her to land her dream role for after graduation.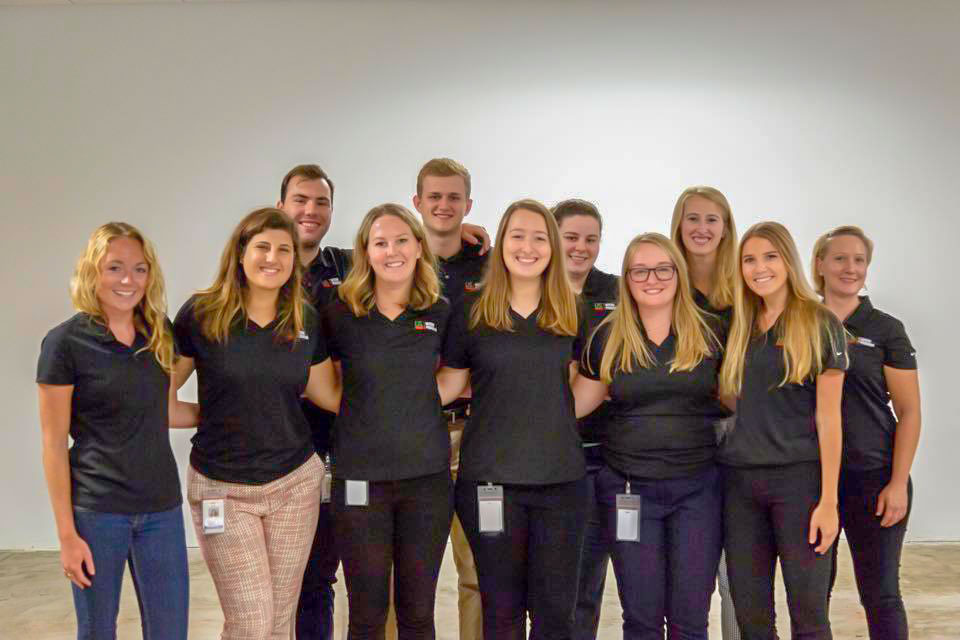 Schultz with fellow Merchandising Team interns at US Foods.
"I was first introduced to Newell at the career fair during my junior year and jumped on the opportunity when I saw the job posting," said Schultz. "I actually applied for the job before this year's fall career fair so I could follow up with them in person at that event — I think that's what set me apart from other applicants."
After an initial interview on campus and a follow up meeting in Atlanta, Schultz was offered a role within Newell's Supply Chain Management Leadership Program, and will start in July, 2019. Representing brands like Sharpie, Yankee Candle, Rubbermaid, Graco, Papermate, and EXPO, Schultz will get the opportunity to explore diverse markets and products.
"My path is a really good example of what you can do with Food Industry Management," said Schultz. "It's a major that doesn't mean you have to work in the food industry post-graduation — in fact, it gives you the skills to work anywhere that interests you! In my interviews, employers wanted to know about my breadth of knowledge, my Excel skills, and my ability to interact with people. FIM focused on all of those things, and I think that's a big part of why I received the offer."
Excited to complete her final semester at MSU, Schultz hopes to continue her success into a business-focused career.
"I want to make my mark on this world wherever I go," said Schultz. "One day I hope to go into a meeting and sit at the head of the table. I hope to make an impact on my community and make a difference in someone's life."
Learn more about the Food Industry Management program and AFRE student success stories.