Thomas Jayne Named an Honorary Life Member of the International Association of Agricultural Economists
Honorary Life Member is the IAAE's highest professional honor
Thomas Jayne, a University Foundation Professor in the Department of Agricultural, Food, and Resource Economics (AFRE) at Michigan State University (MSU), and member of the AFRE Food Security Group (FSG) has been named an Honorary Life Member of the International Association of Agricultural Economists (IAAE).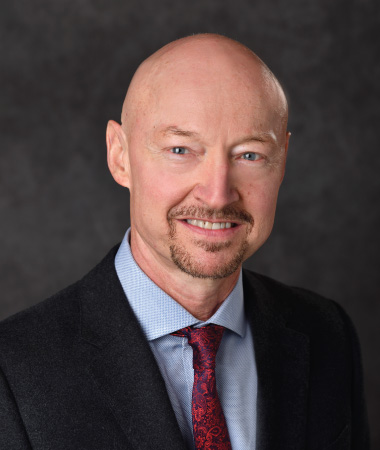 Founded in 1929, the IAAE is a global professional association with thousands of agricultural economists in its ranks. Honorary Life Member is the highest honor awarded by the IAAE. The award is given out every three years to members who have shown exemplary commitment to the profession throughout their careers. This is Jayne's third professional association honor; he was named a fellow of the Agricultural and Applied Economics Association (AAEA) in 2018 and a fellow of the African Association of Agricultural Economists (AAAE) in 2013.
Jayne's career has been devoted to supporting African governments and research units to address their own development challenges. Jayne is a leading expert in food systems transformation and resilience, land policies, youth employment, and sustainable agricultural intensification.
Jayne says, "Over the past 30 years, one of the most satisfying aspects of my career has been working closely with African colleagues, many of whom have become close friends. Seeing how they have succeeded in building vibrant agricultural policy analysis institutions and being able to support their efforts, has been especially rewarding."
In addition to Jayne's history of collaborative research in Africa, he has also mentored dozens of young African professionals. These mentoring opportunities have meant a lot to Jayne, who says:
Winston Churchill had many pithy insights, and one of them that I've tried to keep in mind over the years, with varying degrees of success, is "you make a living by what you get – you make a life by what you give". Even though I haven't done enough of it, I've rarely regretted getting involved in mentorship – mentorship almost always makes your own life more meaningful and is one of those mysterious processes whereby giving leads to even greater receiving.
Reflecting on the impact of his own mentors, which include Jim Shaffer, Bob Myers, Mike Weber, and Al Schmid, Jayne says, "I've received very different insights and skills from each of them, and recognize their profound contributions to who I am today. Once in a while, I find myself still having internal dialogues with them about what they would have to say about my writing. I don't mind admitting that I'll always feel like a student around them."
AFRE Chairperson and University Distinguished Professor Scott Swinton says, "Thom Jayne's career stands out not just for the impact of his research but for his commitment to capacity building on the African continent. Thom has made a lasting difference at both the institutional level through his support of African-led policy research centers, and at the individual level through his mentorship of so many African professionals."
FSG Co-Director Eric Crawford adds, "Throughout his career at MSU, Thom has consistently made outstanding contributions to grant-funded research, graduate student advising, and development of individual and institutional policy research capacity in African countries. Because of the quality and policy relevance of his research, he has become an increasingly sought-after advisor on agricultural development strategies."