Update from the Department Chair – July 2022
Regardless of the pandemic's future course, MSU Forestry is emerging from the uncertainty of the past 2+ years with remarkable strength.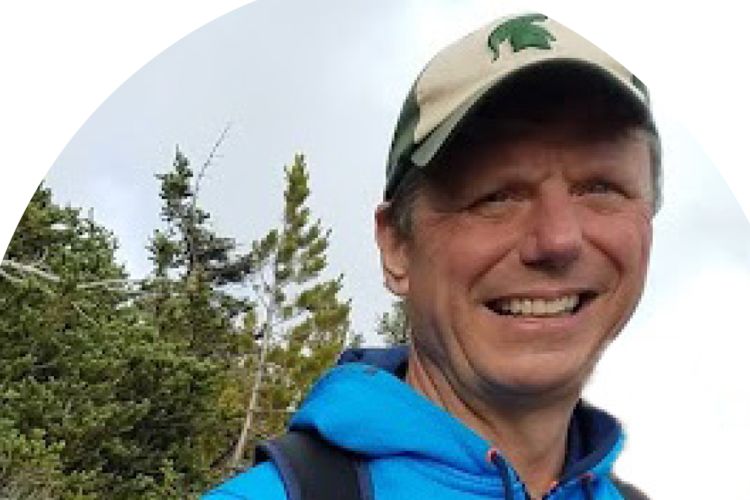 Dear MSU Forestry Alumni and Friends,
Regardless of the pandemic's future course, MSU Forestry is emerging from the uncertainty of the past 2+ years with remarkable strength. The cutting-edge work of our faculty never stopped, as typified by Dr. Emily Huff's research on the human dimensions of forestry.
In fact, our faculty and academic staff had back-to-back record years in 2020 and 2021 for external funding – more than $4 million each year – funds that are critical to supporting graduate students, operating our research forests and labs, and advancing forestry knowledge.
Many other things are back to 'normal.' Our students continue to make a difference, as shown by Ms. Anna Dunnebacke's alternative spring break. Our alumni are achieving great things and are being recognized, like Mr. Jason Darling (Forestry Alumni Association President) being named Stewardship Forester of the Year by the Michigan Association of Consulting Foresters. And we continue to make the highest quality forestry education available to everyone, as illustrated by our collaboration with Detroit's Ecotek Lab.
In-person events are back, and we hope that you will be joining us for the National SAF Meeting Alumni Reception on 22nd September AND the Annual Alumni Tailgate on 24th September. The tailgate promises to be bigger and better than ever! Thanks to our sponsors, this year's tailgate is free and open to all MSU Forestry alumni, faculty, staff, and students, and includes tours of the internationally recognized mass timber STEM Facility.
Through new and innovative programs, we are emerging as a leading forestry program. Our Hybrid Online M.S. in Forestry has its first cohort of students starting this August. Also launching this fall are collaborations with MSU's Institute of Agricultural Technology to provide two-year certificate programs in Forest Technology at Bay College in Escanaba and Urban Forest Management at Muskegon Community College. At the same time, enrollment in our B.S. program is at a 20+ year high, more than doubling over the last decade.
This positive momentum has been empowered by the tremendous generosity of our alumni and supporters. Alumni are giving back in many ways: service on the Department of Forestry's Advisory Board and the Forestry Alumni Association. Recruiting new students as an Alumni Ambassador. Mentoring current students. And generous cash gifts totaling nearly $300,000 in 2021 – a record year.
Thank you for helping to create this positive momentum. Always feel free to contact me if you have any comments or are interested in giving back.
I am looking forward to seeing many of you in September.
Go Green!
Richard K. Kobe