Robert Schutzki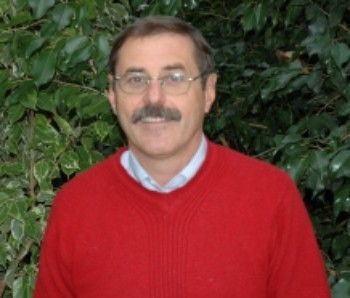 Department of Horticulture
Associate Professor
Telephone: 517-353-0337

1066 Bogue St, Room A218
East Lansing, MI 48824
Area of Expertise:
Landscape horticulture; characterization of adaptive traits; plant physiological status during landscape establishment.
---
Degree:
PhD
---
Quick links: Education Publications Research
Joined Department
January 1982
Appointment
90% Teaching
10% Research
Education
Ph.D., Michigan State University, 1988
M.S., Rutgers University, 1979
B.S., Cook College, Rutgers University, 1976
Research & Interests
Dr. Schutzki is responsible for teaching and research in the area of Landscape Horticulture. Specific responsibilities include:
Coordinating a 16-month certificate program for the landscape and nursery professions offered through the Institute of Agricultural Technology. The program consists of three 15-week semesters and an internship experience, for a total of 48 credits.
Advising and instruction in the Bachelor of Science Landscape Design, Construction and Management curriculum in Horticulture. Courses taught include Landscape Design and Management Specification, Advanced Landscape Design and professional seminars.
Coordinating development of the Clarence E. Lewis Landscape Arboretum. This 6-acre facility is designed as an instructional arboretum for students in Landscape Horticulture. Students are actively involved in design, construction and management of the landscape displays.
Research interests focus on the characterization of adaptive traits (drought tolerance, cold hardiness) of plants to investigate their physiological responses to cultural (production and planting technique) and environmental (light, soil and temperature) manipulation and to monitor their physiological status during reestablishment in the landscape.

Dr. Schutzki is actively involved in the educational outreach program. Presentations have included: Plant Biology for Horticulture Industries; Plant Selection Process; Landscape Design and Construction; Ornamental Plant Management. He conducts workshops for the Michigan Nursery and Landscape Association and the Metropolitan Detroit Landscape Association.
Selected Recent Publications
Schutzki, R.E. and S. Owens. 1997.
Anatomical investigations of low temperature floral bract injury in Cornus florida. Landscape Plants Development Center. Proceedings of the Symposium on Landscape Plants. Exploration. Breeding, Evaluation. June 27-29. 1996.
Kelm, M.A., M.G. Nair and R.E. Schutzki. 1997.
Mosquitocidal compounds from Magnolia salicifolia. International Jour. Of Pharmacognosy 35:84-90.
Close, R.E., J.J. Kielbaso, P.V. Nguyen, and R.E. Schutzki. 1996.
Urban vs. national sugar maple growth: II. Water relations. J. Arboriculture 22(4):187-192.
Fernandez, A., R.E. Schutzki and J.F. Hancock. 1996.
Isozyme and morphological variation in a Cornus florida L. provenance plantation representing geographically diverse populations. J. Amer. Soc. Hort. Sci. 121(2) 225-230.
Schutzki, R.E., A. Chandra and M.G. Nair. 1994.
The effect of postharvest storage on taxol and cephalomannine concentrations in Taxus x media 'Hicksii' Rehd. Phytochemistry 37(2):405-408.Greer, C.E., R.E. Schutzki, A. Fernandez and J.F. Hancock. 1993. Electrophoretic characterization of Taxus cultivars. HortTechnology 3(4):430-435.