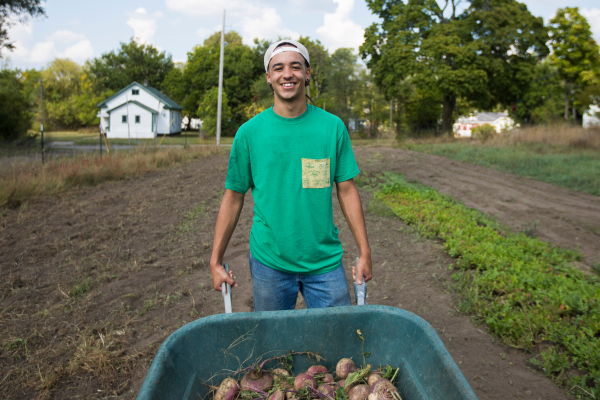 2018 Michigan Good Food Report Card
DOWNLOAD
October 22, 2018 - Author: Rachel Kelly, Amanda Edmonds, Kathryn Colasanti, Liz Gensler
The 2018 Michigan Good Food Report Card details efforts from across the state in the past two years to help meet the goals of the Michigan Good Food Charter.
Since the Michigan Good Food Charter was first released in 2010, this report card series has aimed to highlight some of the many efforts across the state to re-envision the food system in ways that promote equity, sustainability and thriving economies.
The 2018 report card comes at a key moment in which we must simultaneously intensify our efforts to meet the goals of the Charter by 2020 and look beyond 2020 to build a robust and resilient movement for the coming decade. The breadth of good food work reflected here can serve as the foundation to more deeply embed food system priorities within organizations and institutions statewide and to build a more inclusive and diverse movement.
What progress have we made towards the six goals? Read the full report to find out.
For an abbreviated version of this report, check out the Report Card Summary.
---
This document is compiled by staff at MSU Center for Regional Food Systems. Special thanks to the Michigan Good Food Steering Committee and Jean Doss for her state legislative updates. Funding for this work comes from the W.K. Kellogg Foundation.