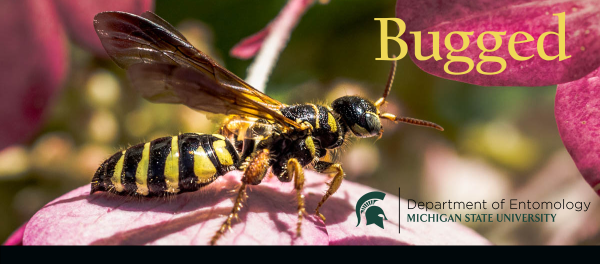 Bugged Spring 2023
DOWNLOAD
May 1, 2023
Congratulations to all our Award Winners and Graduates for Spring 2023! Here are some of the semester highlights:
ESA North Central Branch Awards recognize Rufus Isaacs, Amanda Lorenz and Zsofia Zsendrei.
CANR awards Distinguished Faculty to Chris DiFanzo, Honorary Alumni to Steven Tatter, and Outstanding Alumni to Mark Sheperdigian
See the list of Department award winners and graduates.
2023 Distinguished Alumnus Award goes to Mary Gardiner, Ph.D.
Congratulations to Deb McCullough for 30 years of service and Dave Smiley on his retirement.
La Cosesha (The Harvest) celebrated the culmination of this multi-year project to train Latino/a farmers.