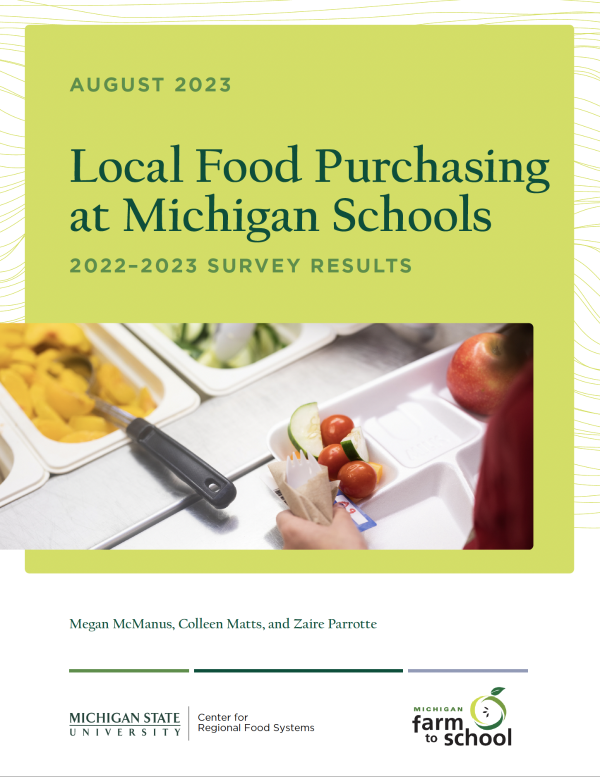 Local Food Purchasing at Michigan Schools: 2022-2023 Survey Results
DOWNLOAD
August 14, 2023 - Author: Megan McManus, Colleen Matts, Zaire Parrotte
Since 2014, the Michigan Department of Education (MDE) has tracked local food purchasing activity through school-based child nutrition programs. All schools that participate in a School Nutrition Program must apply through MDE's electronic application platform. Food service directors are asked optional questions to share if they purchased local food for school meals and if so, from which sources they purchased their food.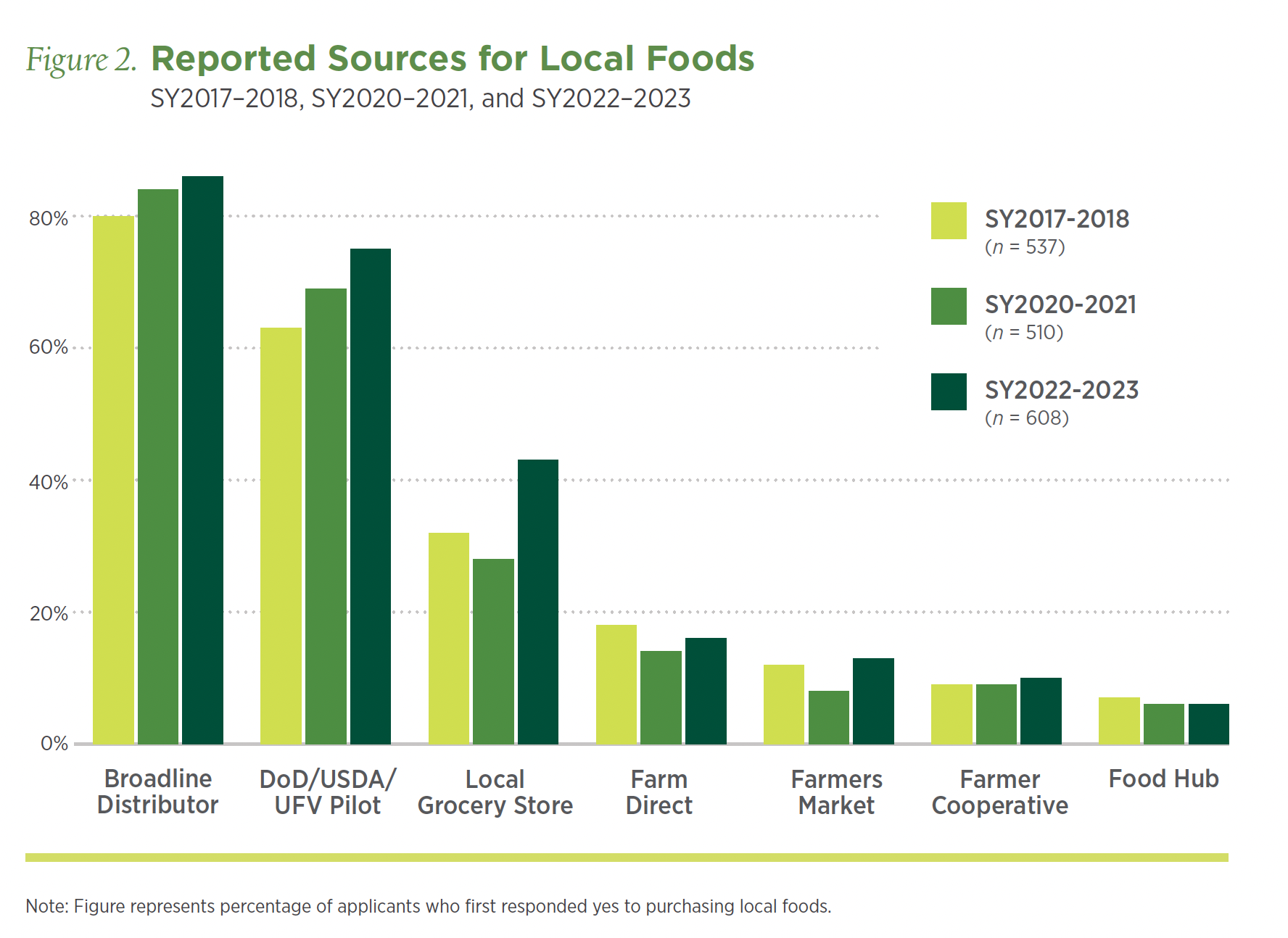 This resource explores the survey results from the 2022-2023 school year and compares by types of food service programs — namely, self-operating, vended, and contracted. Additionally, the results were compared for grantees participating in 10 Cents a Meal for Michigan's Kids & Farms (10 Cents a Meal). 10 Cents a Meal is a state funded program that matches what schools and other non-school sponsors spend on Michigan-grown fruits, vegetables, and dry beans with grants of up to 10 cents per meal.
This resource reveals local food purchasing trends in Michigan's school food service programs over time and can be used to support local food purchasing and farm to school efforts across the state.
For more information, contact: Megan McManus, Farm to Institution Specialist, mcmanu60@msu.edu
Suggested Citation
McManus, M., Matts, C., & Parrotte, Z. (2023) Local Food Purchasing at Michigan Schools: 2022-2023 Survey Results. Michigan State University Center for Regional Food Systems. https://foodsystems.msu. edu/resources/local-food-purchasing-at-michigan-schools-2022-2023-survey-results
Funding for this work comes from the W.K. Kellogg Foundation.