Undergraduate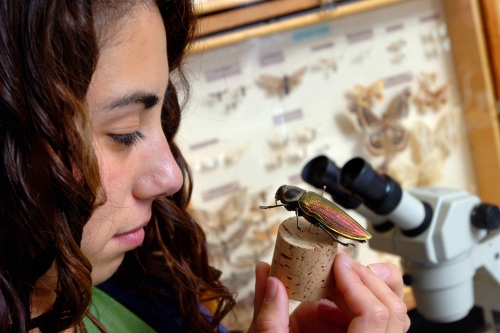 Undergraduate (4-year degree)
The College of Agriculture and Natural Resources (CANR) is home to 12 departments and 20 undergraduate majors.
In the CANR, students major in programs of study that include agriculture; food and nutrition; environment and natural resources and the built environment. CANR majors touch every part of life. We have something for everyone.
Explore our links to learn more about advising appointments, which major could be right for you and ways to get involved with other CANR students.
Do you have questions about our programs of study? Contact Nathan Westfall at 517-355-0234 or email him at westfa25@anr.msu.edu.
Still have questions? Our staff in the Office of Academic and Student Affairs, located in 121 Agriculture Hall, can help:
Choose and change your major.
Assist with scholarships and financial aid.
Send you around the world with study abroad.
Get you involved with undergraduate research.
Discover a club in your interest area.
Prepare your resume, find an internship or look for a job.
Keep in touch with CANR after you graduate.
Additional resources: