AFRE Graduate Student Receives National Recognition for Teaching Excellence
Graduate student April Athnos has recieved three teaching honors in 2021.
April Athnos, a Ph.D. candidate in the Department of Agricultural, Food, and Resource Economics (AFRE) has received the Graduate Student Teaching Award from the Agricultural and Applied Economics Association (AAEA). The AAEA's Teaching, Learning, and Communications section presented the award to Athnos in Austin, Texas at the professional organization's annual meeting on August 2nd. As an award recipient, Athnos was an invited speaker to the event, where she shared with attendees her approach to teaching.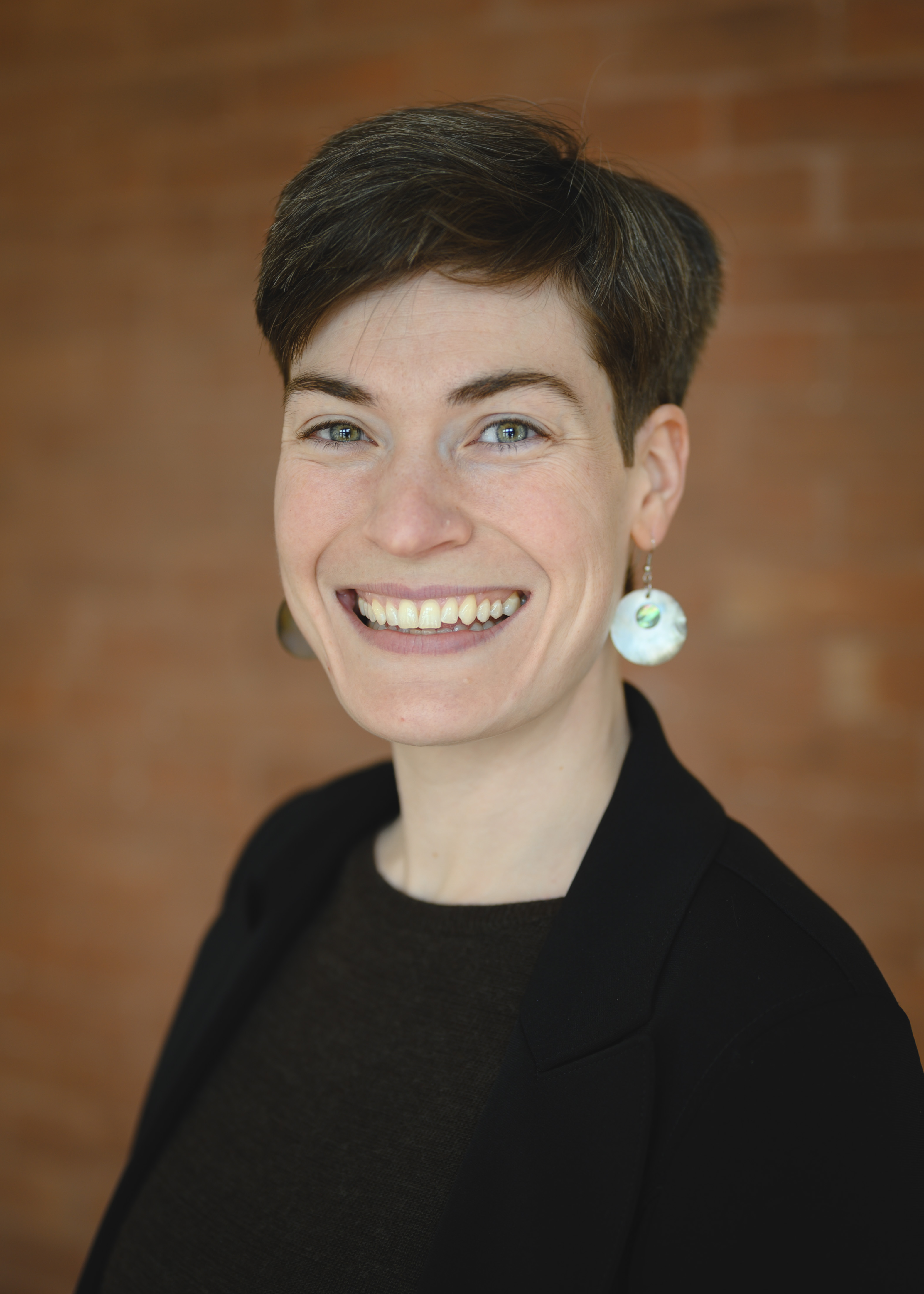 Athnos says, "I think of myself as an usher. No matter how much I lecture, how many resources I compile, or how detailed of feedback I offer, most of the work is done by students. By serving as a rigorous yet empathetic guide, I help students adopt an economic lens to analyze environmental problems and explore tools to combat them."
To help students apply their learning Athnos says, "I use important, consequential examples from the news and literature to illuminate economic principles at work. I blend accessibility and applicability to prepare students seeking jobs in sustainability and resource management prepare for their careers."
AFRE Undergraduate Chairperson, Brent Ross says, "April has been a tremendous asset to our undergraduate program. April has taught our ecological economics course five times since 2019, and her passion and commitment to teaching has not gone unnoticed by the students and the faculty in our department. April is truly deserving of this award."
For Athnos the most rewarding part of teaching is, "Working with students and seeing them really own their learning. In my experience, students hold strong passions on environmental challenges like climate change and nutrient pollution but tend to jump to 'all or nothing' solutions. Each semester, it is especially gratifying to watch as students grasp, comprehend, and apply the concepts of marginal analysis and incentive compatibility."
Athnos credits AFRE and MSU for supporting her development as an instructor, noting, "I have significantly benefitted from participating in the AFRE online teaching discussions that Larry Zink and Dr. John Mann coordinated. I gleaned many skills from the Spartan Online Instructional Readiness Educational Experience workshops in the summer of 2020 and I keep up on best practices through the Graduate School Graduate Teaching Assistant Lunch and Learn series."
This is Athnos' third teaching honor of the year; in July, MSU recognized her with a 2021 #iteachmsu Educator Award and in May she received the AFRE Award for Excellence in Teaching, becoming the first graduate student in the department to ever receive this accolade.
Athnos expects to complete her Ph.D. in the Summer of 2022 and is currently on the job market. Athnos would like to find a position in academia but says, "no matter where I land next, the skills I developed teaching applied economics will come with me. My dream job will allow me to dedicate time to both teaching and research. I have yet to use research as a form of instruction but hope to design a course where I can bridge the two in the future.