Ben Harcey uses his love for the outdoors at Designs by Sundown
Ben Harcey graduated in Spring of 2016 and now oversees over 1,200 clients annually at Designs by Sundown.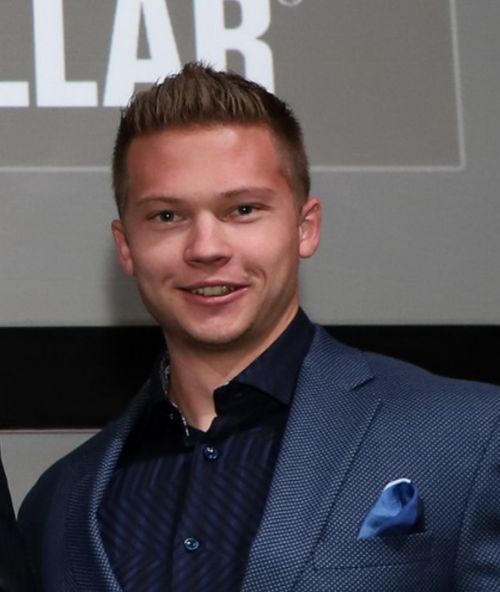 Featured Alumni: Ben Harcey
Why did you choose Horticulture and why MSU?
I enjoyed the tangible opportunity to improve my surroundings and bring joy to others while working in the beautiful outdoors.
I understood that MSU has one of the best horticulture programs in the country – and I grew up in Michigan.
Where did you go after MSU?
Designs by Sundown: Landscape Architecture, Construction, & Maintenance Firm.
Any thoughts for current students?
Take time to enjoy everything a B1G campus has to offer.
Some of the most important learning I did while at MSU was outside of the classroom through networking events, competitions, internships, and SHA.
Describe your current work. What keeps you engaged in your work?
As the Service Division Manager, I oversee the install and maintenance of the landscape irrigation, lighting, plant health care, and water features for over 1,200 clients annually. I work to ensure that the highest industry standards are achieved beginning with the construction process and continuing to years of estate maintenance.
I enjoy that every day is different with the opportunity to create improved internal processes while delivering the highest quality outdoor living spaces to clientele with high expectations.