Caleb Spall awarded prestigious industry scholarship
Caleb plans to use the scholarship funds to share his research and learn more about the industry at domestic and international conferences.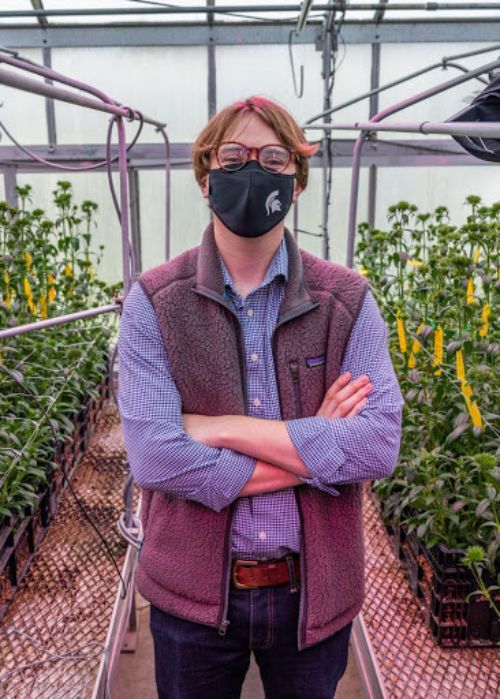 Caleb Spall, a master's student in the Department of Horticulture, was selected as the 2021 Paul Ecke, Jr. Scholar. The award honors the late Paul Ecke, Jr. who was a highly respected, long-time member of the industry and contributed vital knowledge through innovative research and education programs. Each year, a graduate student who is passionate about contributing to the industry is awarded the scholarship.
Caleb's research focuses on cut flower production. He is very engaged with the industry and says "it seems like lots of people know each other and want to collaborate on work. We can all learn from one another, cross-pollinate ideas, and help each other out. That's really something special to me."
As Caleb continues his education, his plans for the Ecke funds include both sharing research and learning more about the industry by attending domestic and international conferences.
He says, "You can learn and apply so much to your current growing operation by observing and collaborating with others. I'd love to use these funds in part for eventual travel, and to learn about floriculture on an international scale."
The original story was published on The American Floral Endowment website.