Getting your food business ready for holiday sales
With slower supply chains, start thinking about your holiday sales strategy early.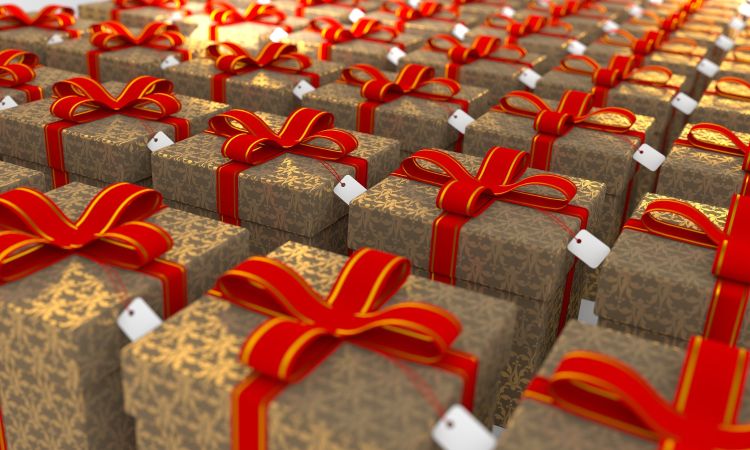 According to the National Retail Federation, sales during the November-December holiday season exceeded $789 billion in 2020. That level of sales broke the previous record of $729 billion, set in 2019, by 8.3%. To be expected, online sales grew dramatically during 2020. Surprisingly, clothing and clothing accessory holiday sales were down almost 15%, while grocery and beverage store sales were up almost 10%, considering food and beverage items serve as popular holiday gifts.
To take advantage of the upcoming holiday shopping season, food businesses need to plan early to make sure their ingredients and packaging supplies are delivered. Holiday marketing campaigns should go live in mid to late October or early November.
To provide inspiration, check out these ideas:
Gift Boxes and Custom Packaging: Create custom printed packaging or a gift box using high quality materials. This packaging should be able to be shipped as more and more people order gifts online. Here is an example from Paper Mart. Michigan Box Company can produce custom printed mailing boxes. Interested in a custom printed pouch? Check out Michigan-based Dura-Pack.
Gift Box Product Collaboration: Collaborate with other food entrepreneurs to create a gift box. Be sure to tell customers about the unique products and businesses their purchase will support. Check out these unique collections from Mitten Crate and Pack Elephant.
Pricing: Develop holiday sale pricing and volume discounts. Five items for the price of four, or buy one, get one (BOGO) offers are enticing.
Size: Create a shelf-stable product that fits in a stocking and price it as a "stocking stuffer." Check out this listing from InBooze Cocktail Kits.
Social Media: Be sure to create social media posts about your holiday offerings and include high quality photography.
Web Site: Make sure your web site is updated with your holiday products, pricing and shipping options. If you can't accept payment online, figure out how to add that feature to your web site. You don't want to miss out on online sales.
Gift Cards: If you don't have a product that is suitable for holiday sales, think about a gift card or subscription service. For example, Community Supported Agriculture (CSA) shares make wonderful holiday gifts.
Charitable Organization Connection: A connection to a charitable organization is always a positive during the holiday season. Perhaps donating 10% of your holiday sales to a non-profit in your community is a viable option for your business.
Michigan State University Extension educators and the Michigan State University Product Center provide business counseling to food and agricultural businesses based in Michigan. Your counselor can help you develop your holiday marketing and sales strategy. If you are interested in connecting with a counselor, complete the online application and pay a one-time, $50 application fee and a counselor will be assigned to you.