Horticulture alumna finds dream job back at MSU
After graduating three years ago, Bethany Troy enjoys her job back on Michigan State's campus as a Perennial Garden Manager at our gardens.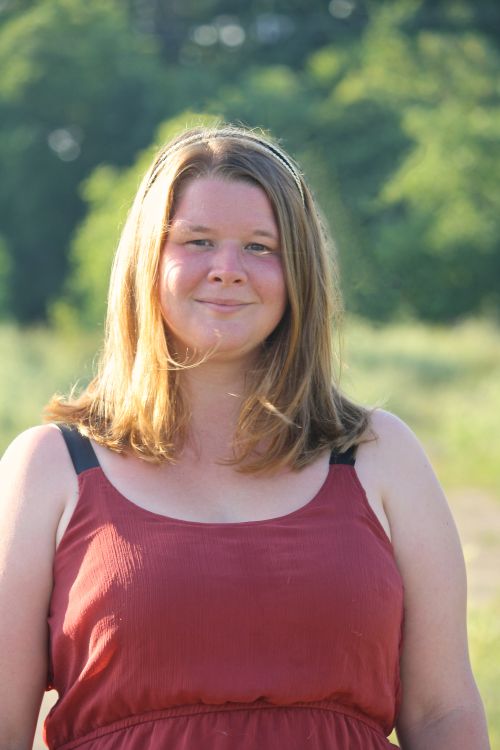 Featured Alumni: Bethany Troy
Bethany Troy graduated from Michigan State University with a B.S. in Horticulture in the spring of 2015. We asked her a few questions about her time at MSU and her current industry position.
Why did you choose to study Horticulture and why MSU?
Horticulture was more of a calling for me than a choice. I took some time off after high school and really focused on what I loved most, and that led me back to the connection between people and plants, and I found myself attracted to management roles in public horticulture. I wanted more of a hands-on experience, so naturally I chose MSU as my school of choice for studying Horticulture.
Where did you go after MSU?
After MSU, I found myself working at Mariani Landscape as a Client Representative in North Chicago. When the position for Perennial Garden Manager with the Horticulture Demonstration Gardens opened up at MSU, I knew I had to apply. I've now found myself back on campus doing my dream job – working with plants, teaching and guiding students in horticulture, and connecting people with plants!
What keeps you engaged in your current work?
Currently, I manage the Judith DeLapa Perennial Garden at the Horticulture Demonstration Gardens located on the south side of campus. Every day is different, and we are fortunate to be in an environment where we are learning something new every day. I also have to thank our students – their curiosity and willingness to learn and grow keeps me passionate and motivated. And of course, the beautiful plants themselves also help keep me engaged! We are truly lucky here in the gardens, a hidden gem on campus.
Any thoughts for current students?
Nothing is too little or too big for you to be involved in. Say 'yes' more often than 'no', and see where that takes you. You really never know what opportunities are available, and how these opportunities will help shape your future!