Department of Food, Science, and Human Nutrition
Read about the Department of Food, Science, and Human Nutrition and their work and research internationally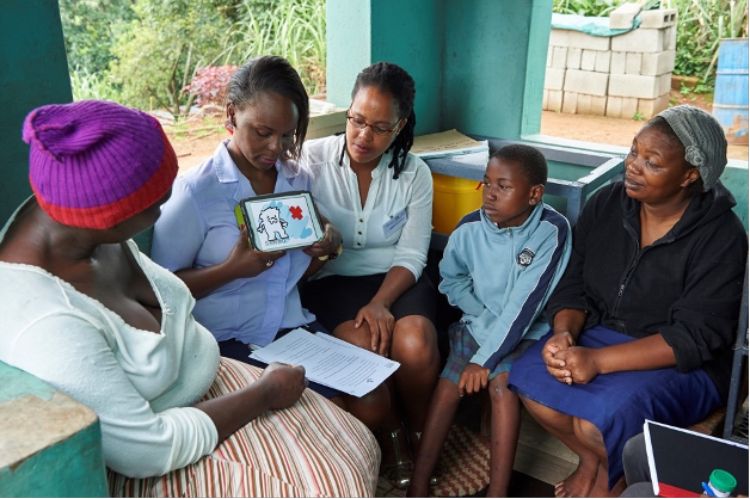 About Us:
The Department of Food Science and Human Nutrition (FSHN) at Michigan State University offers nationally recognized academic programs, research and community outreach. The Department is home to nearly 40 faculty, 40+ graduate students and over 500 undergraduate students. Faculty work to solve contemporary issues in the production, quality and safety of food, nutrient function and health, and chronic disease prevention.
FSHN faculty focus on four main teaching and research areas:
Biochemical and Molecular Nutrition
Human Nutrition and Dietetics
Food Processing and Quality Enhancement
Food Safety and Toxicology
Examples of some current research initiatives include work on food allergies, reproductive and children's health, food safety, and food policy. Three undergraduate programs are offered in Dietetics, Food Science, and Nutritional Sciences; two graduate programs in Food Science and Human Nutrition (M.S. and Ph.D.); and an MS Dietetic program.
International Collaborations:
Teaching --- Study abroad programs; dual BS and MS degrees in Food Science with Nanjing Agricultural University; summer program in Food Science with Shanghai Ocean University; and Food Laws and Regulations.
Research and Extension/Outreach --- Multiple faculty in Food Science, Nutritional Sciences, and Dietetics have research programs around the world, including projects with faculty at Can Tho University collaborating with NAFIQAD (National Agro-Forestry-Fisheries Quality Assurance Department) on the current USDA-funded project on Siluriformes food safety; with Maharashtra State Department of Agriculture and Government of India's Ministry of Food Processing Industries; and with Malawi – LUANAR, Malawi Bureau of Standards, Ministry of Agriculture.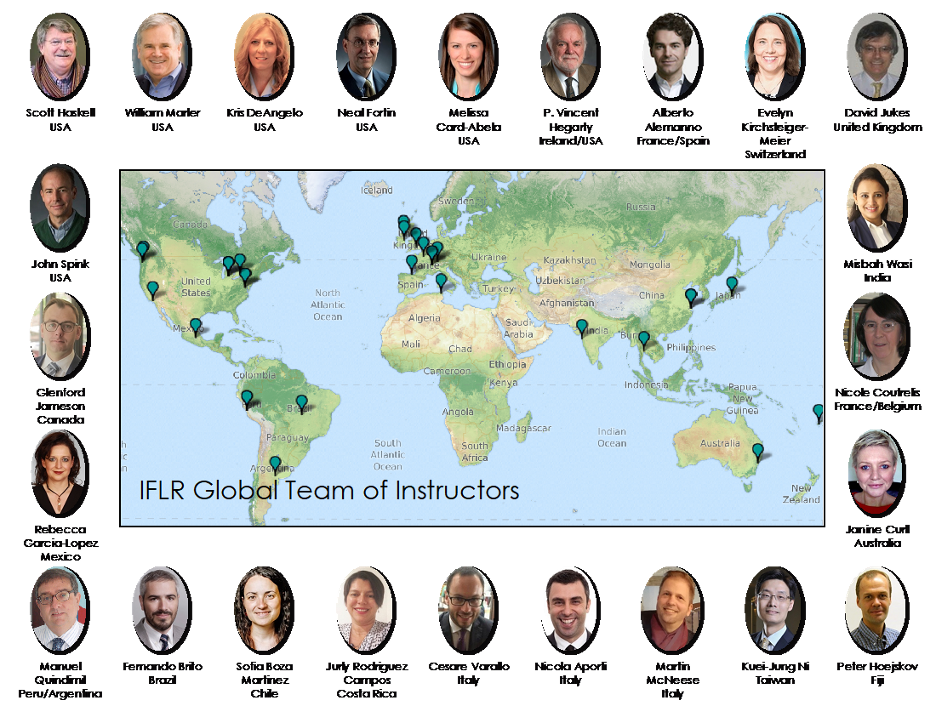 International Programs and Projects:
Institute for Food Laws and Regulations (IFLR) – Neal Fortin (Director): IFLR (www.iflr.msu.edu) offers online courses in U.S. and international food laws and regulations. Twenty international content matter experts contributed to IFLR's internationally-focused courses in 2019. This international network of food science, academic, and legal professionals, gives students insight into the complex nature of food laws and how they impact the flow of food and agricultural products across national boundaries. Courses are taught at the graduate level, and students may earn certificates in United States or international food law upon successful completion of the applicable courses.
IFLR receives about 300 course enrollments per year. Approximately 35% of IFLR students take courses online from outside the United States. The top 10 countries in terms of student enrollments are, in descending order: Canada, India, China, United Kingdom, United Arab Emirates, Mexico, Kenya, Ghana, South Africa, Thailand. Examples of internationally-focused courses taught online by IFLR:
FSC 810 – International Food Laws and Regulations
FSC 812 – Food Laws and Regulations in the European Union
FSC 813 – Food Laws and Regulations in Latin America
FSC 814 – Food Laws and Regulations in Canada
FSC 815 – Food Laws and Regulations in China
FSC 816 – Codex Alimentarius - The Food Code
FSC 817 – Animal Health, World Trade, and Food Safety
FSC 890 – Global Regulation of Food Contact Substances - Packaging
Scientific Animations Without Borders (SAWBO), led by Julia Bella-Bravo, (https://sawbo-animations.org/) is a platform for research on how to deliver scientific knowledge globally as well as a practical delivery system for engaging partners around the world. SAWBO partners have included the WHO, the World Food Program, USAID, CGIAR centers, NARS programs, TV stations and numerous NGOs. Recently, a USAID-funded project has begun using SAWBO as a platform to address the COVID-19 pandemic. SAWBO content is used in over 100 countries (based on YouTube metrics) with active collaborations currently in Nigeria, Niger, Benin, Burkina Faso, Kenya, Mozambique, India, Nepal, Ethiopia, and Ghana.
Vietnam trade capacity building program focusing on food safety, aquaculture and fisheries, led by Leslie Bourquin and Deepa Thiagarajan, offers multiple training and outreach programs implemented in Vietnam, Malawi, India, Thailand, China, Rwanda and several other countries in recent years on food safety.
Republic of Georgia Food for Progress. Funded by USDA FAS. Prime: Land O' Lakes International Development – Venture 23. MSU PI is Leslie Bourquin and Co-PI is Deepa Thiagarajan.
Education Abroad Programs:
Global Food Systems and Health---formerly "International food laws, global food systems and health"
Semester-long student exchanges with: University College Dublin, Ireland; Wageningen University, the Netherlands; Massey University, New Zealand; Lincoln University, New Zealand; College of Agriculture, Food & Rural Enterprise (CAFRE)--Loughry campus, Ireland.
Summer student exchanges: Purpan Summer Study Abroad Program, Toulouse, France;Culinary Sciences and Health Benefits, UniLaSalle--Beauvais, France.
International Collaborative Research:
A study on the impacts of COVID-19 on stress, anxiety, and health behaviors of undergraduate and graduate students led by Robin Tucker. Over 2,000 students from seven countries (China, Ireland, Malaysia, South Korea, Taiwan, the Netherlands, and the USA) took the survey, which was coordinated by researchers from five different countries (Ireland, Malaysia, Taiwan, the Netherlands, and the USA).
Dr. Loraine Weatherspoon, Dr. Jose Jackson Malete from the African Alliance Partnership and Dr. Sharon Hooper from the Department of Plant, Soil and Microbial Sciences, in conjunction with faculty from Kyambugo University in Uganda, are engaged in a project that addresses pregnancy outcomes after using a food-based approach to enhancing iron and folic acid nutrition in Uganda.
Weatherspoon has also been engaged with research that addresses food insecurity impacts on Type-2 diabetes outcomes among adults in Malawi alongside faculty from the Lilongwe University of Agriculture and Natural Resources.
Recent Publications:
Jain R, Ezeamama AE, Sikorskii A, Yakah W, Zalwango S, Musoke P, Boivin MJ, Fenton JI. 2019. Serum n-6 Fatty Acids are Positively Associated with Growth in 6-to-10-Year Old Ugandan Children Regardless of HIV Status-A Cross-Sectional Study. Nutrients 4;11(6). PMID: 31167445
Ezeamama AE, Sikorskii A, Bajwa R, Tuke R, Kyeyune R, Fenton JI, Guwatudde D, Fawzi WW. 2019. Evolution of Anemia Types During Antiretroviral Therapy—Implications for Treatment Outcomes and Quality of Life Among HIV-Infected Adults. Nutrients 31;11(4). pii: E755. doi: 10.3390/nu11040755.
Bello-Bravo, J. & Amoa-Mensa, S. 2019. Scaffolding entrepreneurship: A local NGO partnership to enable cocoa production in Ghana. Journal of Small Business & Entrepreneurship, doi:10.1080/08276331.2018.1528138.
Liverpool-Tasie L, Saha Turna N, Ademola O, Obadina A, Wu F. 2019. The occurrence and co-occurrence of aflatoxin and fumonisin along the maize value chain in southwest Nigeria. Food and Chemical Toxicology 129:458-65.



Weatherspoon, D. D., Miller, S., Ngabitsinze, J. C., Weatherspoon, L. J., & Oehmke, J. F. (2019). Stunting, food security, markets and food policy in Rwanda. BMC public health, 19(1), 882- DOIhttps://doi.org/10.1186/s12889-019-7208-0

Getrude Mphwanthe, Dave Weatherspoon, Alexander Kalimbira & Lorraine Weatherspoon (2020) Non-Dietary Factors Associated with Glycemic Status among Adults Diagnosed with Type 2 Diabetes Mellitus in Malawi, Social Work in Public Health, 35:6, 380-391, DOI: 10.1080/19371918.2020.1785367

Getrude Mphwanthe, Marsha Carolan, Dawn Earnesty & Lorraine Weatherspoon (2020) Perceived barriers and facilitators to diet and physical activity among adults diagnosed with type 2 diabetes in Malawi, Global Public Health, DOI: 10.1080/17441692.2020.1805784
For more information, please contact:
Dr. Nancy D. Turner
Professor and Chair
Department of Food Science and Human Nutrition
Email: ndturner@msu.edu
Website: www.canr.msu.edu/fshn/