Michigan Nutrition Standards Toolkit now online
Resource to implement food standards in school now available online.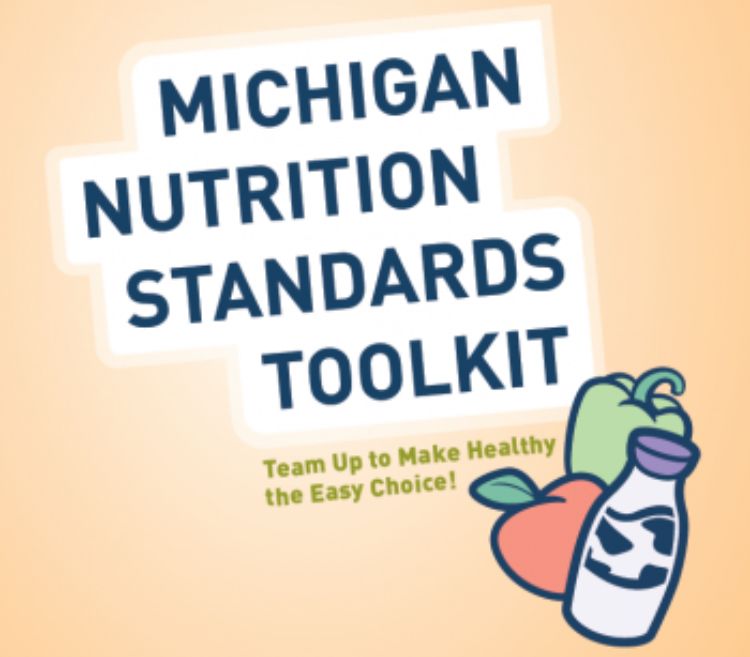 The Michigan Nutrition Standards Toolkit is a resource for everyone involved with schools—teachers, administrators, parents, school nutrition professionals, counselors, social workers, school nurses and community members—to implement standards for all food available on school campuses, including not only school meal programs, but also vending machines, event concessions and fund-raisers.
As we work towards the 2020 goal of all schools meeting these standards, make sure the schools in your community are aware of this resource! Check out www.michigan.gov/nutritionstandards.