Standard operating procedures for your swine production system
MSU Extension Pork Team has created standard operating procedures (SOPs) for use by swine producers.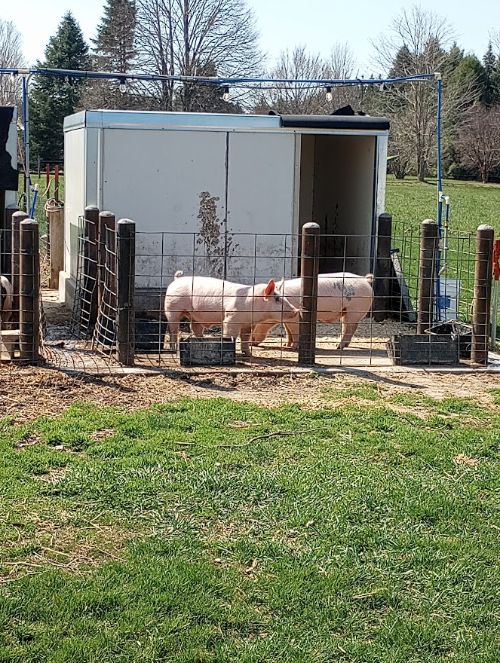 A standard operating procedure (SOP) is a simple document that provides written instructions on how to perform a routine or technical task prescribed by a business or industry. In the U.S. swine industry, SOPs typically focus on key aspects of NPB-sanctioned audit training processes, including the Pork Quality Assurance Plus (PQA+) Site Assessment Audit or the Common Swine Industry Audit (CSIA).
Standard Operating Procedures (SOPs) for swine management can vary depending on the specific operation and goals. For example, key aspects of these SOPs focus on timely euthanasia, willful acts of abuse, medication and treatment records, animal benchmarking, caretaker knowledge/understanding, facilities and equipment documents and daily animal care guidelines. Implementation and consistent practice of these SOPs should result in a safe environment for both people and pigs, with the goal of a safe and delicious pork product for consumers. The Michigan State University Extension pork team has created some universal/boiler-plate SOPs that pork producers can utilize to meet requirements in place from different programs or processors.:
Housing and Environment:
Daily Animal Care:
Record-Keeping and Data Management:
Training and Employee Safety:
Remember, these are general guidelines, and it's important to tailor SOPs to the specific needs and requirements of your swine operation. Consulting with a veterinarian or swine management expert can provide valuable insights for developing the most effective procedures.
These SOPs are basic and cover all topics needed for PQA+ training and site assessments. SOPs are required for a farm to remain in good standing for PQA+, which is considered a standard assessment for the CSIA used for swine operations throughout the U.S. MSU Extension pork team created a basic set of SOPs that are validated and available and free to all swine producers; Spanish versions are also available.