Update from the FAA President – July 2022
Good day fellow foresters! I hope that you are all well and ready for a great summer season!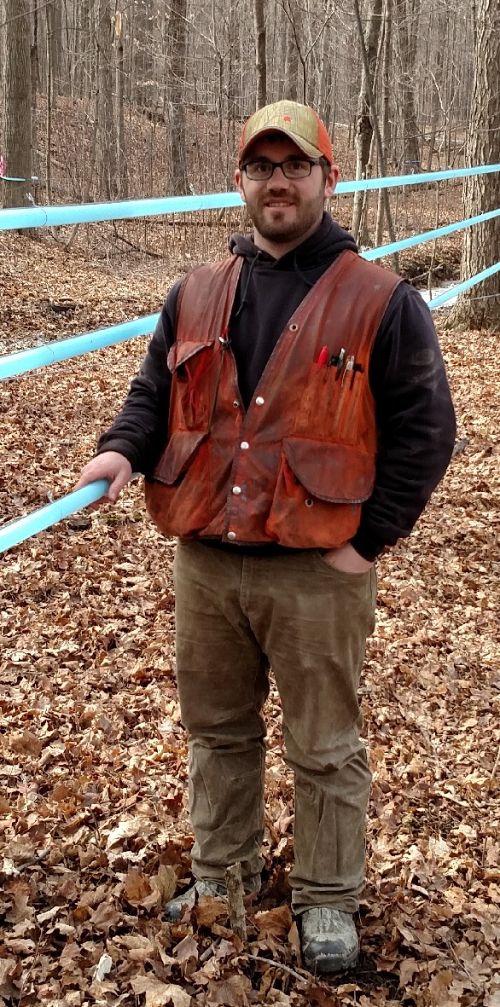 Good day fellow foresters! I hope that you are all well and ready for a great summer season! My spring field season has been a busy one, and my summer schedule is packed with work, soccer camps, and a few vacations with the family.
It seems like I've experienced so many emotions already in 2022. A lull in COVID cases, then a rise, all the tragedy and turmoil in Ukraine, now fuel prices and inflation on the climb; it seems like we can't seem to catch a break. On many different fronts, my emotional reserves don't have a whole lot left in the tank. I need a break, a chance to recharge; and I am guessing many of you might feel the same.
I have had a few 'wins' in the last few months. The Association of Consulting Foresters, of which I am a member, were able to hold an in-person meeting this year. It was so great to see so many smiling faces and have a chance to catch up. My family was able to get together with some loved ones that we have not seen for quite some time. We are back to fishing with friends, pool parties, and bowling trips with my girls. There is a lot to be thankful for, and a lot of things and people I took for granted over the years.
One thing I will say for myself is that the last few years, and other recent events, have refocused my attention to what really matters: family, friends, and quiet evenings on the deck with my wife and kids. It is pretty simple when I think about it. In this overcomplicated world we are surrounded by today, I need to focus on the little things to refuel my tanks. The world is not going to be fixed overnight, the news will still be filled with craziness, but my home and friends can fill me with joy.
One special event I know will help lift my spirits is the 2022 FAA Tailgate! After a small break, we are planning to continue our get-together for a fall football game. I am very excited to announce that we have several sponsors for this year's tailgate, which will help cover some costs and provide us with many free tickets to those who sign up early. Look for a save-the-date and sign-up coming your way soon!
As we continue through these somewhat uncertain times, I hope we continue to have faith and love for each other. I hope we can emerge from these times to treat each other with a little more kindness, understanding, and grow together as compassionate humans. I hope you stay well and that I get a chance to see your smiling face at the FAA Tailgate!!
Your friend,
Jason Darling
BS 2008
President, MSU Forestry Alumni Association
Owner – Darling Forestry, LLC
Jason@DarlingForestry.com