Jamie Rahrig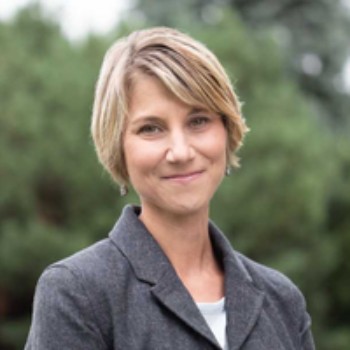 Center for Regional Food Systems
Michigan Good Food Fund Specialist, Innovation Counselor
Telephone: 517-355-6456

---
As part of the MSU Center for Regional Food Systems and the Product Center teams, Jamie manages the Michigan Good Food Fund, a $30M public-private partnership program that helps food enterprises get the technical assistance and financing needed to bring more healthy and affordable foods into our communities.
A Registered Dietitian, Jamie holds a Master of Public Health from the University of Michigan – Flint, a Bachelor's degree in Dietetics from Michigan State University, and Bachelor's degree in Biology from the University of South Florida.
Jamie's career spans across multiple public health issues including cancer, HIV/AIDS, nutrition education, food access, and healthy food financing. She has written several nutrition education interventions, is the co-author of Funding Sources for Food-Related Businesses, and is published on nutrition education and behavior change as well as women of reproductive age's knowledge of consuming safe drinking water.