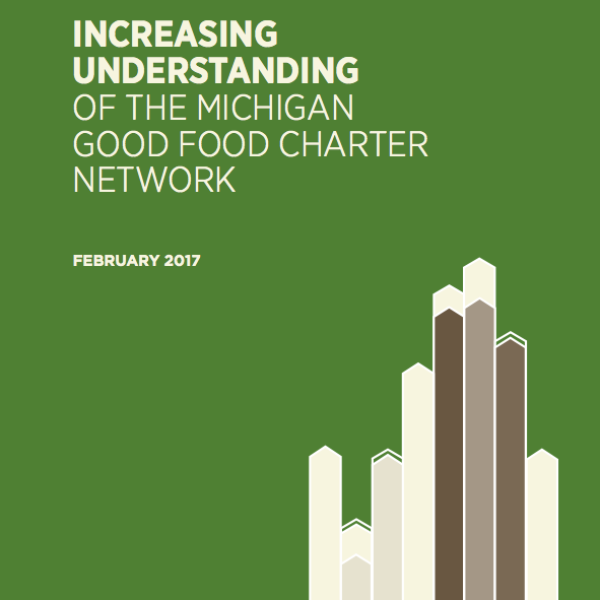 Increasing Understanding of the Michigan Good Food Charter Network
DOWNLOAD FILE
February 7, 2017 - Author: Jude Barry, Jennifer A. Lawlor, Zachary P. Neal
In 2015, the Michigan State University (MSU) Center for Regional Food Systems worked in conjunction with the MSU Department of Psychology to conduct a web-based survey of organizations that have signed the resolution of support for the Michigan Good Food Charter.
The study revealed several items of interest to guide thinking and further development of a network structure to affect local and regional food system development. From this work, it was concluded that:
Despite growing numbers of signatories, some organizations are not up-to-date on their signatory status. Significant time and effort is required by MSU CRFS and in-network organizations to maintain an accurate understanding of the network committed to the Charter's goals.

While signatories do interact with one another, the network could be used more widely for sharing information, resources and data.

Signatories are most likely to collaborate with organizations similar to themselves and in close geographical proximity which is potentially a benefit for moving local food, but could under-utilize some network benefits.
This report is authored by:
Jude Barry, Food System Specialist, MSU Center for Regional Food Systems
Jennifer A. Lawlor, MSU Department of Psychology
Zachary P. Neal, MSU Department of Psychology & Global Urban Studies Program