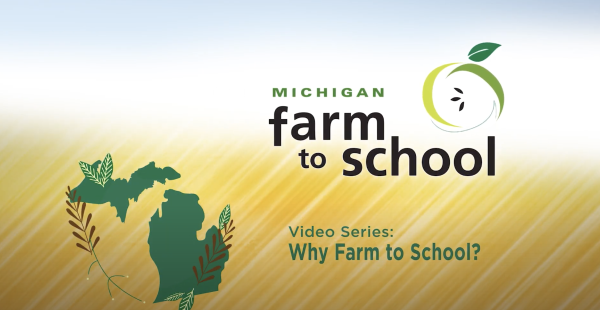 Farm to School Video Series from Michigan Department of Education
August 11, 2022 - Author: Michigan Department of Education, Michigan State University Center for Regional Food Systems, Michigan Department of Agriculture and Rural Development, and Groundwork Center for Resilient Communities
The Michigan Department of Education has developed a series of educational and inspirational Michigan Farm to School videos.
Featuring food service directors, farm to school coordinators, and students, these videos showcase what farm to school looks like in action, why it matters, and how it touches lives across Michigan.
Learn about the positive impacts of school gardens, the importance of meal quality, how local food procurement works, and much more through this comprehensive video series.
---
These videos were developed in a partnership effort including Michigan Department of Education, Michigan State University Center for Regional Food Systems, Michigan Department of Agriculture and Rural Development, and Groundwork Center for Resilient Communities.
Financial support came from a United States Department of Agriculture (USDA) Farm to School grant that was obtained by the MDE Office of Health and Nutrition Services.
---
10 Cents a Meal
Why Farm to School
School Gardens
Purchasing and Sourcing
Meal Quality
Local Procurement
Food Safety
Ag Education