The Xeriscape Garden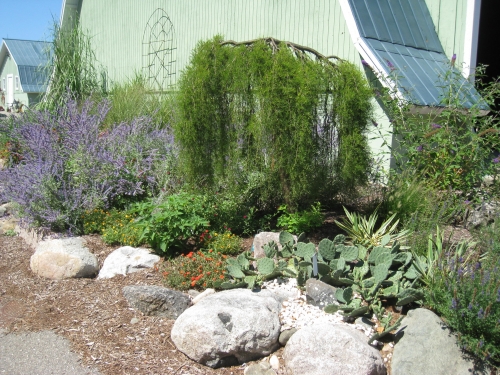 "Xeros" being Greek for "dry", the Xeriscape garden is an example of a water-wise garden. It was established with drought tolerant plants which are adapted to sandy soils. Once established, the garden requires minimal watering and then only in long periods of drought. Designed by Tollgate Garden Volunteer Donna Mrozek, this area has recently been expanded to surround two sides of one of the Tollgate barns.
• Drought tolerant plant list for sand and sunny conditions

For more information about this garden, check out this video produced by Katie McMaster:
You can download brochures detailing the two Xeriscape gardens flanking the MSU Tollgate tractor barn here.
East Xeriscape Garden Brochure South Xeriscape Garden Brochure