Cabelas gives grant to Gourmet Gone Wild via Michigan United Conservation Club
The Michigan United Conservation Club (MUCC) has been awarded a $147,500 grant by the Cabela's Outdoor Fund for its Gourmet Gone Wild program.
September 7, 2016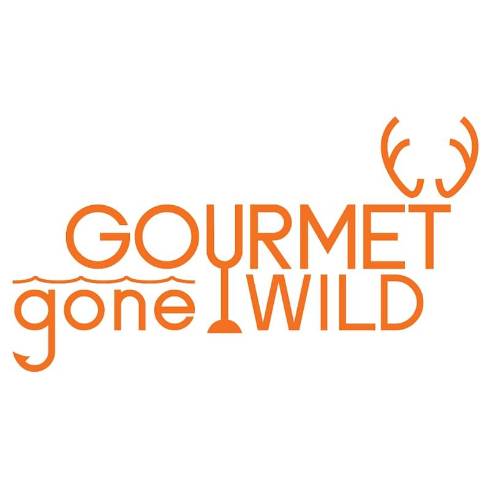 The Michigan United Conservation Club (MUCC) has been awarded a $147,500 grant by the Cabela's Outdoor Fund for its Gourmet Gone Wild program.
"With support from Cabela's Outdoor Fund we are able to enhance our Gourmet Gone Wild program and devote additional resources to expanding new adult Learn to Hunt initiatives across Michigan. This award showcases Cabela's Outdoor Fund's investment in the future by supporting our mission to build social support for hunting while also providing adults new to hunting with the know-how and skills to hunt on their own," according to Jordan Burroughs, wildlife outreach specialist in the Department of Fisheries and Wildlife at Michigan State University. Burroughs is the architect of Gourmet Gone Wild and Michigan's Learn to Hunt Programs.
Gourmet Gone Wild hosts events across Michigan that introduce the concept of conservation, hunting and angling to a new generation, by bringing the message to the table – literally. During each event, epicureans sample professionally prepared wild fish and game harvested in Michigan and learn about the important role that hunters and anglers play in conserving natural resources. In addition to sampling gourmet, wild-game or fish dishes, participants often get to try an aspect of hunting or fishing – such as archery, shooting an air rifle or fly casting – for the first time in a fun and casual setting. Gourmet Gone Wild is a collaborative effort between the Michigan Department of Natural Resources, Michigan State University, Michigan United Conservation Clubs and the Boone and Crockett Club.
"The Gourmet Gone Wild and Learn to Hunt programs contain fresh ideas and innovative approaches to help us recruit the next generation of hunters and outdoor enthusiasts" said Scott Wanetka, vice president of Cabela's Outdoor Fund. "The Cabela's Outdoor Fund is proud to support these initiatives and the great work they are doing to increase awareness on the positive aspects of hunting and conservation."
Hunting provides us with that deep connection to our food – local, sustainable, healthy and delicious – and that is the nexus between the Gourmet Gone Wild and Learn to Hunt efforts. Learn to Hunt efforts provide both instructional and hands-on experiences to new and novice adult hunters in Michigan. Many adults are becoming interested in hunting for various reasons, which include: knowing where their food comes from; improving self-sufficiency; and experiencing nature in a unique way. Each Learn to Hunt effort provides instructional basics of hunting a Michigan game animal and a mentored hunt opportunity designed to provide confidence for new or novice hunters.
"We are honored to receive this support from the Cabela's Outdoor Fund," said Dan Eichinger, Executive Director of Michigan United Conservation Clubs. "This funding will allow us to continue to reach new audiences with positive messages about hunting, wildlife, conservation, and the benefits of eating wild game. Expanding our base of support among the non-hunting public is almost as important as growing our ranks and this puts us in a great position to keep doing that."
About Cabela's Outdoor Fund
Cabela's Outdoor Fund is a non-profit organization dedicated to efforts that promote and protect hunting, shooting sports, trapping, fishing, camping and conservation. This fund is possible through donations from generous Cabela's customers who choose to "round up" their purchases to the nearest dollar at Cabela's stores. The Cabela's Outdoor Fund contributes to other like-minded organizations in communities across the country working to make the great outdoors even better. More information about Cabela's Outdoor Fund can be found on the web at http://www.cabelas.com/outdoorfund.
About Michigan United Conservation Clubs
Michigan United Conservation Clubs (MUCC) is the largest statewide conservation organization in the nation. Founded in 1937, our mission is to unite citizens to conserve, protect, and enhance Michigan's natural resources and outdoor heritage. Our strength in is our membership: over 40,000 hunters, anglers, trappers, and conservationists, and over 200 affiliated local clubs. Our experienced and professional staff work on a suite of conservation programs, ranging from direct advocacy and communications to on-the-ground wildlife habitat conservation and outdoor education.