MSU College of Agriculture and Natural Resources to honor Demmer CEO
William A. Demmer, CEO of Demmer Corporation, will receive the Distinguished Service Award from the College of Agriculture and Natural Resources at MSU during the ANR Week Luncheon on March 7.
February 15, 2017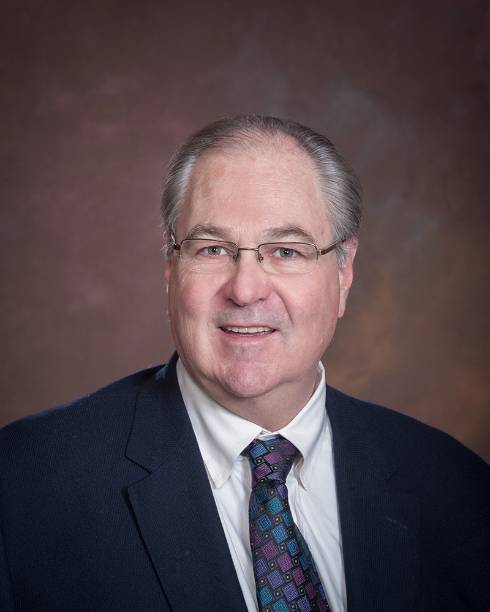 William A. Demmer, CEO of Demmer Corporation, a manufacturer of large military and construction equipment components, will receive the Distinguished Service Award from the College of Agriculture and Natural Resources (CANR) at Michigan State University (MSU) during the ANR Week Luncheon on March 7.
Demmer is one of three individuals who will be recognized with the Distinguished Service Award, which is given to individuals or partners who have made outstanding contributions to Michigan's agriculture and natural resources industries, and who possess high standards of integrity and character and positively reflect and enhance the prestige of the CANR. They demonstrate a commitment to MSU and the CANR by continuing outstanding levels of leadership and volunteerism at the state, national or international level.
He is also CEO of River Caddis Development, LLC, and president and CEO of Demmer Properties, Airport Realty, Demmer Investments and Palmer Engineering.
Demmer Corporation builds major components for military vehicles and performs automotive integration on large military vehicles. Demmer Corporation also designs and builds large carbon fiber fixtures for the aerospace industry, stamped assemblies for the automobile industry, tooling systems and computer integrated machining. Demmer Holdings, of which Demmer Corporation is one of six companies located throughout the Midwest and Mexico currently employs over 860 people.
River Caddis is a real estate development company made up of real estate developers, brokers, attorneys, leasing professionals, financial analysts and property managers. River Caddis Development has completed a number of upscale apartment projects, retail developments, office buildings and mixed-use projects.
Demmer is a 1970 graduate of Michigan State University with a degree in engineering. The College of Engineering awarded Bill its Claude R. Erickson Distinguished Alumni Award in 2011. The College of Agriculture and Natural Resources (CANR) awarded him an honorary degree in 2009.
Demmer has translated his love of the outdoors into gifts to MSU. He established an endowed chair position in the name of the Boone and Crockett organization. He also established a Boone and Crockett Endowed Wildlife Extension program at MSU.
Nationally, he helped create the Demmer Scholars Program, which has exposed MSU students to an array of natural resource management challenges and introduces them to a range for working professionals in Washington, D.C. The summer program provides hands-on internships with a resources policy course taught by Mark Rey.
Demmer was named Conservationist of the Year by the Michigan United Conservation Cub in June 2016. He has volunteered time, service and financial support to the Michigan Department of Natural Resources to support programs that get people engaged with the outdoors. One program, Gourmet Gone Wild, has become a national flagship for using wild-gathered food as a bridge to link young professionals to natural resources. Another program involves getting MSU students with diverse backgrounds exposed to natural resources by teaching them to fly fish in the Au Sable River watershed. Bill recently served as co-chair of Michigan's Blue Ribbon Advisory Group on State Wildlife and Game Areas.
Demmer has often served the university in advisory capacities, and his wife, Linda, is an active volunteer. She has worked on the host committee of the annual Twilight in the Garden event, which raises funds for the Kresge Art Museum.
The Demmers, along with Bill's brother, Ed, and his wife, Laura, as well as their sister, Peg, are also major contributors to the multipurpose shooting facility that bears their parents' names: The John and Marnie Demmer Shooting Sports Facility. Collectively, they have given a substantial amount of the total $3.5 million for the facility and the program that is part of the CANR.
The other Distinguished Service Award recipients are:
• Ray VanDriessche
• Sen. Darwin Booher
Tickets for the luncheon are on sale for $30 and are available at www.anrweek.canr.msu.edu.
The luncheon will be hosted by the CANR, MSU AgBioResearch, MSU Extension and the CANR Alumni Association, with support from Consumers Energy and DTE Energy.