Scholarships
The College of Agriculture and Natural Resources (CANR) and its departments offer many scholarships for incoming and already established students, in both our two- and four-year programs.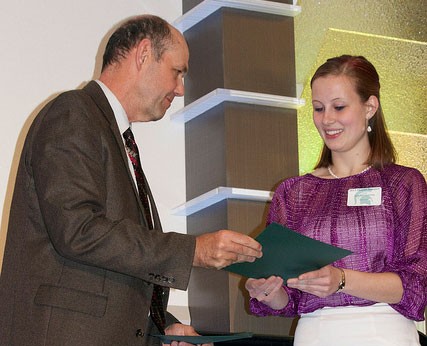 Additionally, the CANR Alumni Association annually awards scholarships. Information about the CANR Alumni Association scholarships and applications can be found at their website.
To see what scholarships you might be eligible for, please visit MSU's scholarship search website.

Department scholarship information can be found at individual department websites:
Agricultural, Food, and Resource Economics
Biosystems and Agricultural Engineering
Community Sustainability
Food Science and Human Nutrition
Plant Soil and Microbial Sciences
School of Planning, Design & Construction
Construction Management
Interior Design
Landscape Architecture
Urban & Regional Planning
The CANR offers several scholarships as well. These scholarships are overseen by the Office of Academic and Student Affairs in the CANR. For information about those scholarships, please contact:
Assistant DirectorDorcia Chaison, Ph.D.
Justin S. Morrill Hall of Agriculture, Room 121
Telephone: 517-355-0234
.(JavaScript must be enabled to view this email address)