News
Published on July 15, 2020

Assistant professor Trey Malone and MS student Francisco Flores Moreno compare what people say represents their state's food identity to the state's top agricultural commodities.
Published on July 13, 2020

The latest MSU Food Literacy and Engagement Poll measures understanding and attitudes of food issues related to climate change.
Published on February 4, 2020

People with weakened immune systems are typically instructed to avoid eating fresh produce. Michigan State University research, spearheaded by the Department of Biosystems and Agricultural Engineering, is working to change that.
Social Media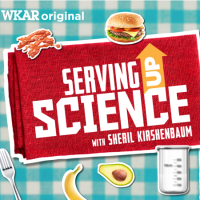 Serving Up Science is a podcast and digital short series that explores food science, nutrition, history and more. Co-hosted by Sheril Kirshenbaum, It's produced by WKAR Public Media in cooperation with Food@MSU.