Research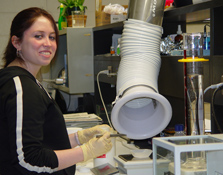 Responsible Conduct of Research
Michigan State University has established a requirement for responsible conduct of research (RCR) training for all undergraduate students, graduate students, and post-doctoral personnel engaged in the conduct of research about the responsibilities of in proposing, conducting, and reporting on research, scholarship, and creative activities. Click on the links below for information specific to FSHN:
The recognized e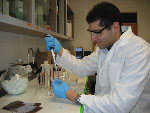 ducational objectives of Michigan State University include, as equally important goals, the discovery of new knowledge through fundamental research and the dissemination of existing knowledge. The Food Science and Human Nutrition Department conducts research to meet these goals and to fulfill the mission of the MSU AgBioResearch.
Our faculty's targeted areas of research examine new theories and approaches to solve contemporary issues of food production, quality and safety, as well as nutrient function and applications to health and chronic disease prevention. In addition to investigative research, faculty apply their knowledge and skills to instructional courses, as well as provide mentoring environments for visiting faculty, research associates and students.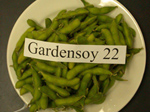 Projects are funded through internal sources such as the MSU AgBioResearch, Families and Communities Together (FACT), the Vice President for Research and Graduate Studies and the Health and Biomedical Research Initiative. External funding agencies include the National Institute of Health, the U.S. Department of Agriculture, U.S. Environmental Protection Agency as well as numerous industry partners.