A Message to 2021 CANR Graduates
CANR Dean Ron Hendrick offers congratulations to the Class of 2021.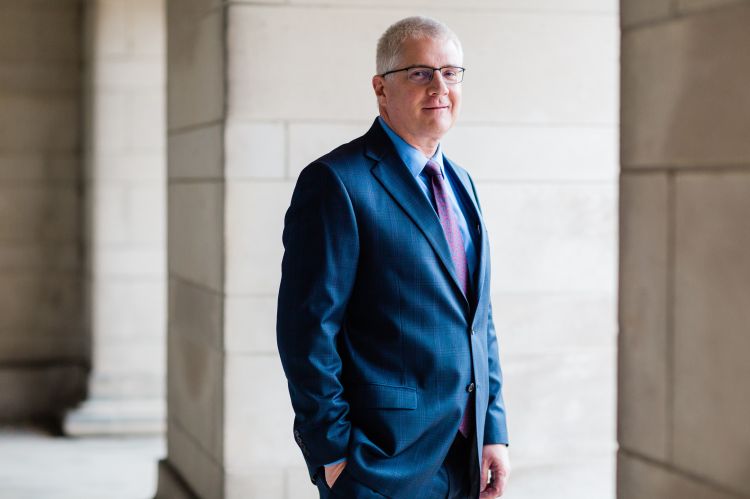 Class of 2021,
We've all been through a lot the past 14 or 15 months. Our ideas about what things are supposed to look like have changed significantly. This is not how we expect to celebrate commencement, or anything really.
But your graduation is a celebration of your accomplishments and achievements and persistence, and of you.
This past year-plus has been hard on everyone, some, more than others. It is important to recognize that – an important life lesson that hardships don't impact everyone equally. And a lesson to remember those differences in how we see and experience others.
This is a celebration, and I am hoping that you find, or have found, a way to celebrate your accomplishments. You have, in fact, accomplished much in difficult, unforeseen circumstances.
This is really a time for celebrating beginnings, not endings. And, it is truly a beginning.
You are poised to do your work differently than did the generations before you. I encourage you to think about what you've learned through a pandemic. Not just what was lost, but what have you gained?
Have you gained a better understanding of vulnerabilities in our food system?
Have you learned more about the importance of outdoor spaces for recreation and mental health and environmental services, while we've been cooped up inside longer and more often than is normal or desirable?
What about the design of those structures and indoor spaces in which we have – and in some cases, like so many spaces on campus, have not – spent time this past year?
Have you seen a strength in doing something a different way?
Have you learned something about a roommate, family member, friend or yourself that allows you to see them – or yourself - in a new light?
Have you learned that you don't really need all you thought you did, in some cases need more than you could have imagined?
If you approach every step of your life's journey by bringing the things you've learned with you – whether from books, or human interactions, you and we have succeeded in education.
There aren't start and finish lines for education, learning and growing, those are constants. Be open to seeing growth, not just in yourself but in others as well.
My hope for each and every one of you is that you do in fact celebrate – safely – your accomplishments. And that you take all you've learned from MSU, your professors, friends, roommates, families and use it every step of your journey as Spartans.
So, congratulations, Class of 2021!
Go Green!
Ron Hendrick, Ph.D.
Professor and Dean
College of Agriculture and Natural Resources
Michigan State University