AFRE student received 2020 CANR Outstanding Student Leadership Award
Senior Lauren Heberling uses her dairy background, MSU education and extracurricular experiences to prepare her for a career in the ag industry.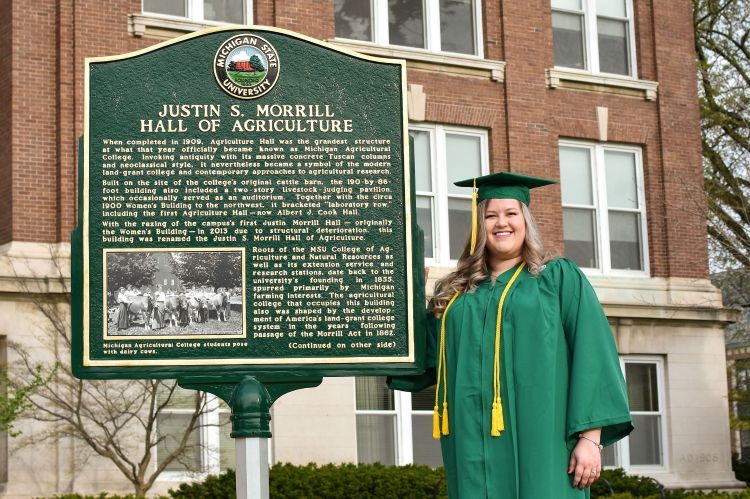 The 2020 CANR Outstanding Leadership Award winner is Lauren Heberling, who has a dual major in agribusiness management and food industry management in the Department of Agricultural, Food and Resource Economics (AFRE).
By tradition, the winner of this award will represent the graduating seniors as class speaker at the College of Agriculture and Natural Resources (CANR) commencement ceremony. Usually this is done in person, but this year her speech will be part of the CANR Commencement 2020: An Online Celebration event on May 16.
CANR Outstanding Student Leadership Nominees
Faculty members, academic advisors and club advisors nominate students for consideration for the Outstanding Student Leadership Award. Nominees have shown service and leadership in the college, department or school, and through their university activities.
2020 CANR Outstanding Student Leadership Award Nominees:
Emma Albrecht, packaging
Charlie Booher, fisheries and wildlife and public policy
Lauren A. Heberling, agribusiness management and food industry management
Lukas Laramee, food science
Chemere Mathis, packaging
Madeline Meyer, animal science
Making a difference in agriculture and beyond
Growing up on a dairy farm in Sanilac County has enabled Heberling to experience agriculture in a personal way — from feeding to milking, as well as judging and showing cows through 4-H.
Heberling majored in agribusiness management and food industry management with a minor in sustainable agriculture and food systems to expand her knowledge about all aspects of the agricultural value chain, from on-farm operations to retail systems. After transferring to MSU from Lansing Community College, she is among the first generation in her family to earn a bachelor's degree.
"To even be considered for this award is an immense honor and, despite these very uncertain times, an amazing way to end my undergraduate career as a Michigan State Spartan," Heberling said.
During her time at MSU, Heberling served as both vice president and president of the MSU Dairy Club, and was a member of the 2019 MSU Dairy Judging Team and the MSU Dairy Challenge Team, taking first place at the North American Intercollegiate Dairy Challenge (NAIDC) contest in Tifton, Georgia.
She also expanded her ag industry experience with internships at Truterra LLC (formerly known as Land O'Lakes SUSTAIN) in Minneapolis, and Michigan Milk Producers Association in Novi, Michigan.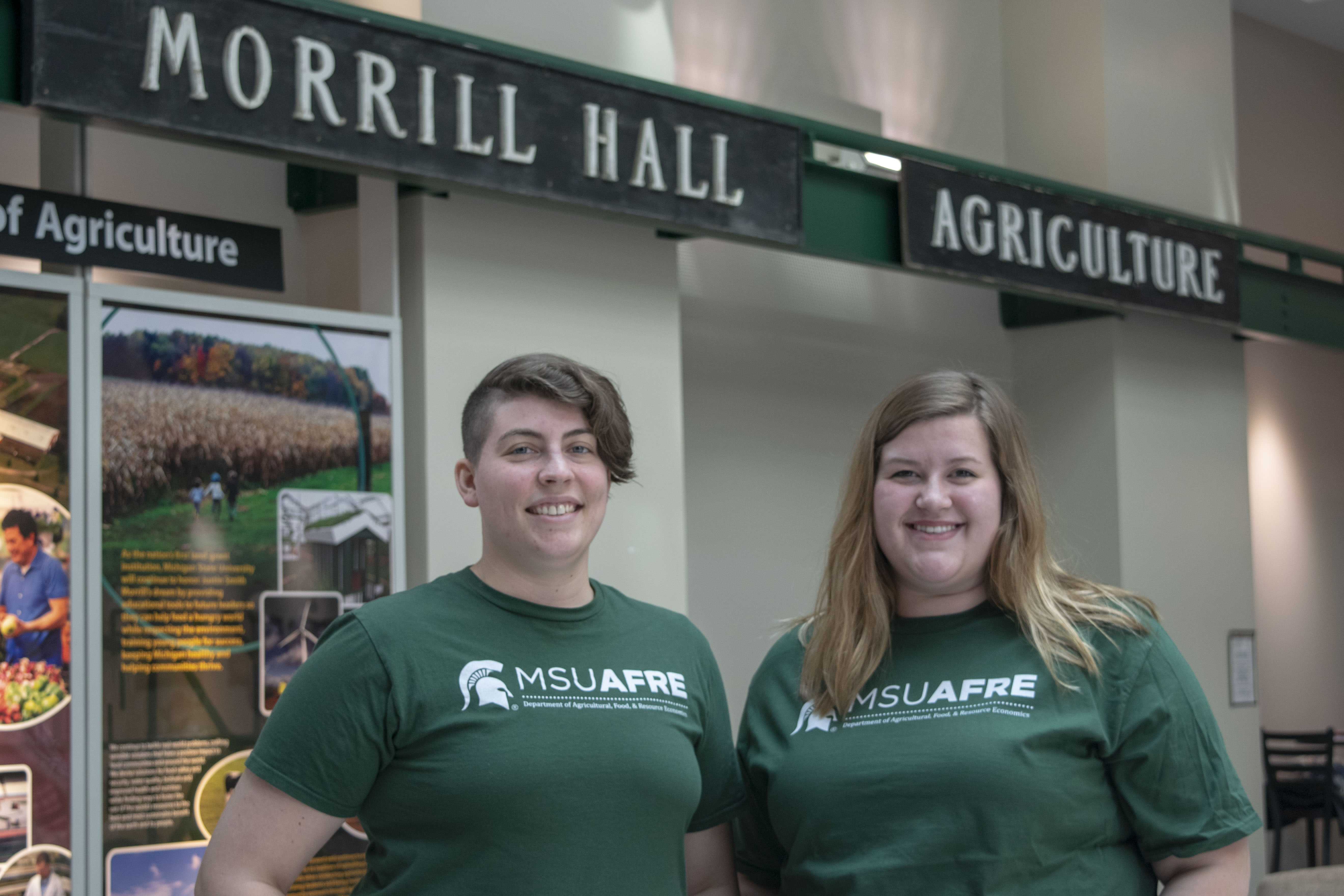 Additionally, Heberling participated in CANR Student Senate, Collegiate Farm Bureau, Sigma Alpha Professional Agriculture Sorority and National Agri-Marketing Association. In AFRE, she was also an undergraduate teaching assistant in Larry Zink's ABM 222: Agribusiness and Food Industry Sales course and a student representative in the AFRE Undergraduate Policy Committee during the 2018-2019 academic year.
After graduation, Heberling will be working for Greenstone Farm Credit Services in East Lansing, Michigan within the appraisal department.
"I believe that while an award, a title, or placing is important and noteworthy, the impact you have on others and the difference you make is far more important," she said.