CRFS Receives Cooperative Agreement to Prepare Toolkit for Food Hubs
In cooperation with the University of Vermont and the Center for Rural Studies, CRFS will prepare a toolkit of resources to support food hubs across the country.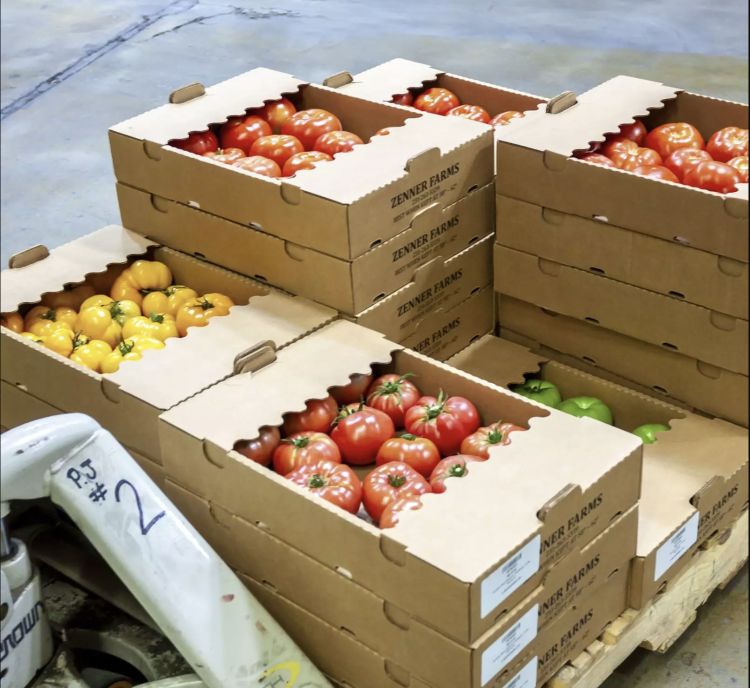 East Lansing, MI – Through a cooperative agreement with the United States Department of Agriculture Agricultural Marketing Service, the Michigan State University Center for Regional Food Systems will build a toolkit of resources for current and prospective food hub operators. MSU CRFS was awarded $165,000 to conduct this 18-month project in partnership with the University of Vermont (UVM) and Center for Rural Studies.
"There are a lot of resources out there for food hubs, but they are all over the place and many are outdated. We will compile them and make them easier for food hubs to access," says Noel Bielaczyc, CRFS Value Chain Specialist and one of the leads for this project. "This toolkit will act as a book in the USDA's library of resources so that food hub operators won't have to search around."
In partnership UVM, the MSU CRFS aims to do the following:
Aggregate and review existing food hub resources

.

Gather practitioner expertise through an advisory committee and listening sessions with food hub operators.

Identify key roles in food hubs where operators need more support to be successful.

Build a toolkit of resources for food hub operators

.

Publish resources and conduct outreach and trainings for TA providers

.
Bielaczyc estimates that there are 300-400 food hubs across the country. Many of them have only one or two full-time employees managing all the operations, marketing, and logistics. This toolkit aims to increase food hub viability by making resources readily available.
An advisory board comprised of six people from food hubs across the country will provide guidance and insight into the needs of hubs nationwide.
For more information about this project, contact Noel Bielaczyc, Value Chain Specialist, at bielacz1@msu.edu
---
The Michigan State University Center for Regional Food Systems advances regionally-rooted food systems through applied research, education, and outreach by uniting the knowledge and experience of diverse stakeholders with that of MSU faculty and staff. Our work fosters a thriving economy, equity, and sustainability for Michigan, the nation, and the planet by advancing systems that produce food that is healthy, green, fair, and affordable. Learn more at foodsystems.msu.edu and connect on Twitter and Facebook: @MSUCRFS
Funding for "Many Hats: All the Roles Food Hub Operators Must Play" was made possible by the U.S. Department of Agriculture's (USDA) Agricultural Marketing Service through grant #22-TMMSD-MI-0011. Its contents are solely the responsibility of the authors and do not necessarily represent the official views of the USDA.