Danielle experienced plenty of hands-on learning while earning her horticulture degree
Danielle Ellsworth says her horticulture classes and the way the professors presented that information really sparked an interest in her.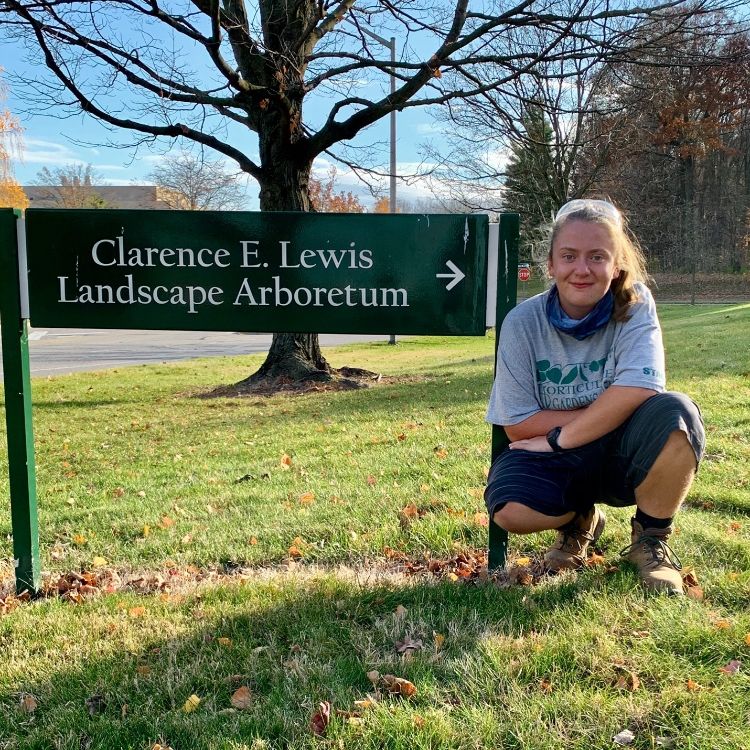 Danielle Ellsworth is a senior studying Horticulture with a concentration in Landscape Design, Construction and Management.
Why did you choose Horticulture as your major/degree?
It was a couple of classes I took during the spring semester of my freshman year that made me want to major in horticulture. Those classes were plant ID and irrigation systems for horticulture.
I originally had picked horticulture while looking at a list of majors offered by MSU, but it wasn't until I took plant ID and irrigation that I realized horticulture was what I wanted to do. The material of the classes and the way the professors presented that information really sparked an interest in me. After that, I decided to keep going with horticulture and haven't regretted it at all.
What has been the best experience in your major so far?
For me, the best experience in horticulture has been working at the MSU Horticulture Gardens, particularly in the Clarence E. Lewis Landscape Arboretum. I was originally supposed to complete my internship last summer, but it was cancelled due to the pandemic.
Instead, I managed the arboretum, and I must admit I'm glad things turned out this way. While working in the arb, I had the chance to use the knowledge I've learned and learn new things that you can't learn in a classroom. Managing the arboretum has been by far the most enjoyable thing I have done during my time at MSU.
What is the best-selling point about your major that you would like others to know?
The best part of horticulture has to be the amount of hands-on experience that you get. While I may have spent half of my time at MSU attending class online, the portion that was in-person was unparalleled. Being able to apply the things you learn in lecture in a "real world" setting really allows you to understand the material on a different level, and it's really fun.
I won't lie by saying I don't miss this aspect of horticulture while attending class online, but I will give a shout-out to the professors and instructors for doing everything they can to make the best out of the situation. The professors and instructors who teach horticulture are another one of the best things about this major. Without them, horticulture at MSU wouldn't be the same. You can tell they really care about seeing you succeed and are always there to help. Some of them are really funny, too.
What are your future plans?
For the time being, I plan on completing an internship in public gardening to see if that's really what I want to do. If it is, then I hope to manage an arboretum someday and create an area people love to visit. If I realize that public gardening isn't my "calling," then I plan on doing something with irrigation or landscaping instead.