Duane E. Ullrey, Ph.D.
Obituary for Dr. Duane E. Ullrey, Animal Science Professor Emeritus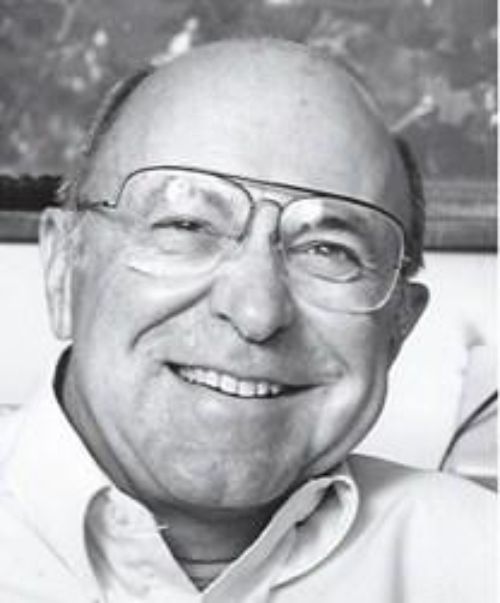 Dr. Duane E. Ullrey, age 85, died early Saturday morning, January 25, 2014. He was born May 27, 1928 in Niles, Michigan to Ebon and Jennie (Knott) Ullrey and was a 1946 graduate of Niles High School.
Duane graduated from Michigan State University in 1950 with a degree in animal husbandry followed by a master's degree in animal pathology in 1951. He continued his graduate work in animal nutrition at the University of Illinois earning his Ph.D. in 1954. Upon graduation, he taught in the Department of Physiology and Pharmacology at Oklahoma A&M University until 1954 when he was hired as an assistant professor of animal nutrition at Michigan State University; becoming a full professor in 1968. He had a joint appointment in the Departments of Animal Science and Fisheries and Wildlife. He taught and conducted research in the nutrition of swine and white tailed deer, ultimately developing a program in Comparative Animal Nutrition. He became a national and international expert on the trace mineral selenium and was sought after to serve on many academic and government committees all over the world. As much as Duane loved research, teaching was also a priority for him. He supervised 34 graduate students and served on the graduate committees of over 140 students during his tenure at MSU. In 1978 Duane took a nine-month sabbatical at San Diego Zoo and Wild Animal Park where he consulted on the nutritional management of zoo animals.
Among the many awards and accolades throughout his career he was most proud of the Morrison Award given to him in 1988 by the American Society of Animal Science and The Distinguished Faculty Award from Michigan State University in 1991. He also took great joy in teaching young children about science; animals in particular having visited his grandchildren's classrooms when they were young. He was also especially proud of the fact all four of his grandchildren attended Michigan State University.
Duane retired in 1993 and spent winters in Florida. In his early 80's he co-authored multiple chapters for animal nutrition textbooks and was still writing books about aspects of his life; having just published the latest one in late 2013.
Even though Duane lived with the effects of polio from the age of 12, it never defined who he was. His many accomplishments were a tribute to his perseverance and determination to live a full life.
Duane was preceded in death by his parents, his wife Susanne and son Henry J. Custer. He is survived by his daughters Kaye Custer (James) Chodl and Kim Custer (Michael) Erznoznik. He was a special grandfather to four grandchildren; Tom Chodl, Meg Erznoznik, Molly Erznoznik and Elisabeth Chodl. He is also survived by his sisters Ann (Richard) Kraft and Jaynce (Gerald) Robson and numerous nieces and nephews.
Funeral Services will be held at the Gorsline Runciman Funeral Homes, 1730 East Grand River East Lansing, Michigan on Saturday, February 1, 2014 at 11:00am with visitation one hour prior.

The family requests that in lieu of flowers donations be made to the Dr. Duane E. Ullrey Endowment for Graduate Education in Animal Science. Make checks payable to MSU. Please include Ullrey Endowment in check memo area. Mail donations to: ATTN: Laura Peek, University Advancement, MSU, 535 Chestnut Road, Room 300, East Lansing, MI 48824.
On-line condolences may be made at www.greastlansing.com.