Growing our Michigan meat industry through value chain networking
What was the impact of the Michigan Meat Network? Our publication explores this question.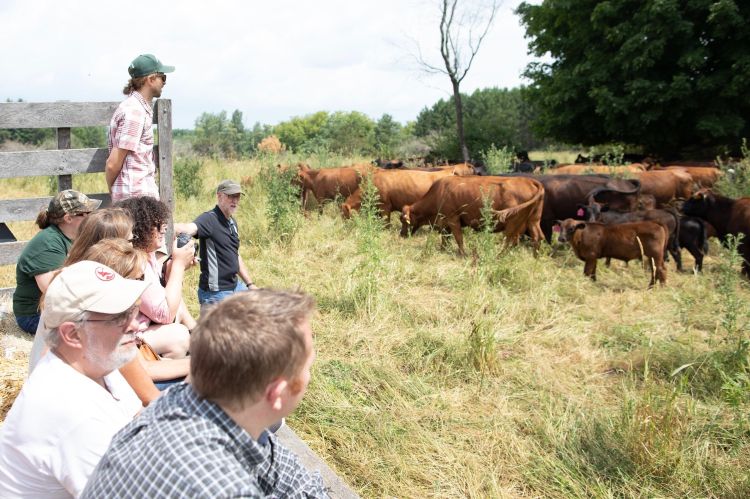 MSU Center for Regional Food Systems is pleased to announce, Growing a Local and Regional Meat Industry in Michigan: The Michigan Meat Network as a Case Study of Collective Impact Theory.
This publication explores the development of a network to support the growth of the Michigan meat industry.
The Michigan Meat Network aimed to improve business viability for livestock producers and help meet consumer demand for Michigan meat products. This summary explores the value and reach of the network.
Using collective impact theory, the report offers learnings on what it takes to develop a successful network and make meaningful food systems change.
Read and share the publication with your networks!
For more information, contact Jude Barry at barryjud@msu.edu and Noel Bielaczyc at bielacz1@msu.edu.
This work was supported by funding from the United States Department of Agriculture's Agriculture and Food Research Initiative (USDA AFRI) AFRI award number 2014-68006-21870.
---
Please help us spread the word!
Forward this message and share on social media. Click here for graphics you can include in social media posts.
Learn about the successes and challenges of network building in this new resource from @MSUCRFS. #collectiveimpact
How did the Michigan Meat Network help livestock producers grow their businesses? Read the @MSUCRFS case study to understand the impact of the network.