Josh Niuewsma enjoys the variety of his projects at Kloosterman Landscaping
Josh Niuewsma graduated from Michigan State in Spring of 2017 with a Bachelor of Science degree in Horticulture, concentrated on Landscape Design, Construction, and Management and also with an IAT certificate in Lawn and Landscape Management.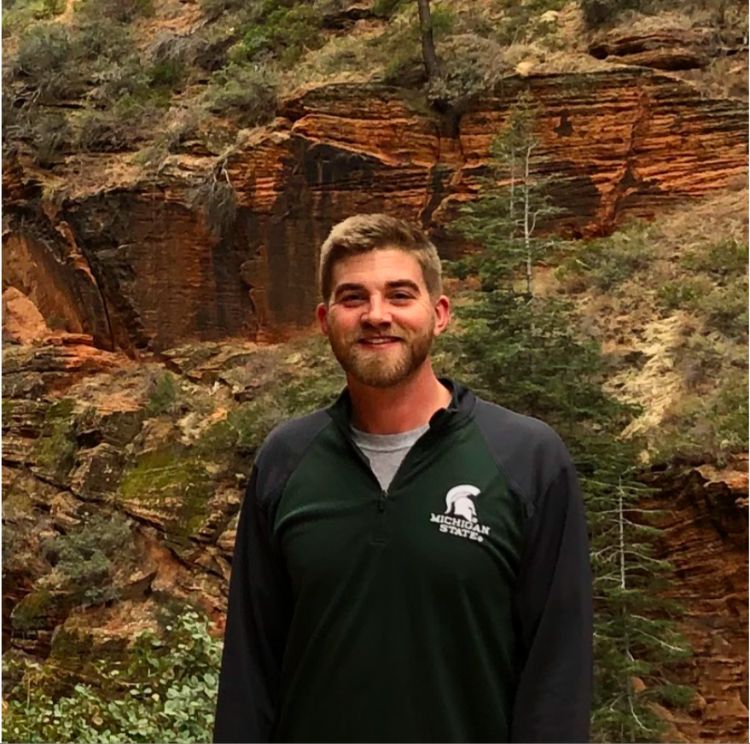 Featured Alumni
Why did you choose Horticulture and why MSU?
I had been working in the landscape industry throughout high school and always enjoyed the work. I chose to attend MSU because of its history, the opportunities offered, and how close it is to home.
Where did you go after MSU?
After graduating I returned full-time to Kloosterman Landscaping, where I had been working previously.
Any thoughts for current students?
Use your time at MSU to learn about all areas of horticulture, get involved with Student Horticulture Association and the many events they participate in. National Collegiate Landscape Competition and Landscapes are great opportunities to make connections and network with horticulture students and employers from around the country.
Describe your current work. What keeps you engaged?
I currently manage all landscape design and sales, which includes meeting with clients, quoting projects, and working with our project manager and foremen to execute the projects. I work with hardscapes and softscapes and enjoy the variety that each new project brings.