Leah Elston: 2022-2023 G. Malcolm Trout Scholarship Recipient
Leah Elston, FSHN Dietetics student, shares her experience with the program and what receiving the G. Malcolm Trout Undergraduate Scholarship has meant for her undergraduate experience.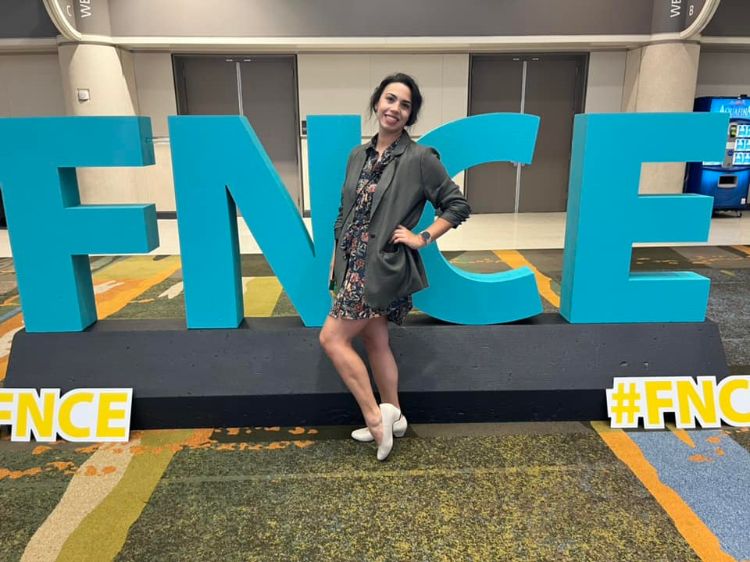 Name: Leah Elston
Hometown: Alpena, Michigan
Major: Dietetics
Why did you choose MSU FSHN for your major?
MSU FSHN has one of the highest-ranking dietetics programs in the state.
What has been the most interesting thing you have learned during your major?
Everything about dietetics is interesting, but I have the most fun when I am hands-on. I got to make pizza in HNF 300, perform nutrition-focused physical examinations in HNF 377L, document patient records, and counsel faculty in HNF 471! I genuinely love this major.
What has receiving the G. Malcolm Trout Undergraduate Scholarship meant to you?
I can be a full-time student without worrying about finances. This scholarship allowed me to focus solely on my goals. I was able to quit my job and instead gain volunteering experience.
What are your future plans?
After graduating and passing the Registered Dietitian exam, I plan to head back to my hometown, Alpena, where I can work in the hospital and the community. Alpena is a beautiful small town with a rich maritime history, but there are limited healthcare resources. I'm going to do what I can to help it flourish. I want to work in the hospital, help organize local farmer's markets, improve mom-and-pop grocers, and help educate students in schools about nutrition. I love where I am from and want to do all I can to make it the best place to live.
If there was only one thing you could share with someone considering MSU FSHN for their undergraduate experience, what would you tell them?
You would be hard-pressed to find a better department. The quality of education is unparalleled, and the amount of support I have received, both financially and professionally, is remarkable. I couldn't have asked for better.