Michigan agriculture organizations support Farm Bill facilities investment
Michigan agricultural organizations advocate for federal funding through the Research Facilities Act in support of new and modernized facilities at agricultural colleges, a much-needed investment after decades of deferred maintenance.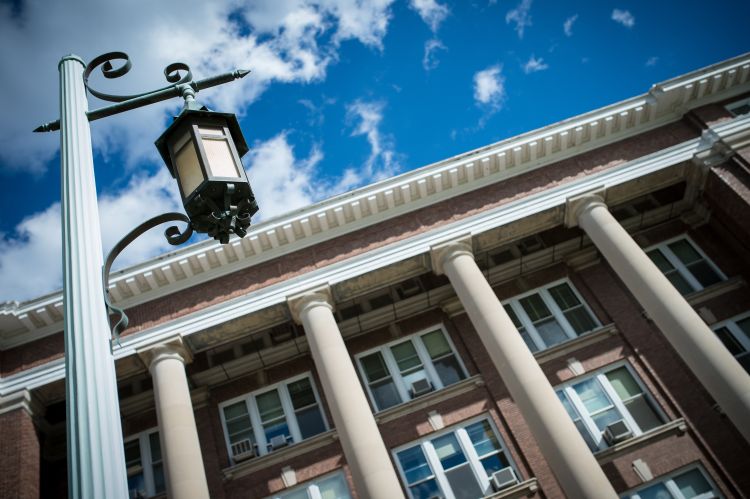 EAST LANSING, MICH. – Stakeholders from across Michigan's agricultural landscape joined more than 340 state, regional and national organizations in strong support of a significant federal reinvestment in U.S. agricultural research infrastructure. In a recent letter sent to U.S. Senator Debbie Stabenow, chair of the Senate Committee on Agriculture, Nutrition and Forestry; U.S. Representative Glenn Thompson, chair of the House Committee on Agriculture; and ranking committee members Senator John Boozman and Representative David Scott; the letter's signatories urged Congress to include at least $5 billion in funding through the Research Facilities Act (RFA) in the next Farm Bill.

Leaders at the Michigan State University (MSU) College of Agriculture and Natural Resources, the first institution of higher education in the United States to teach scientific agriculture, echoed the letter's call to action and expressed thanks to the many Michigan stakeholders that signed the letter, which included:

Bear Creek Organic Farm
Brevant Seeds
Cherry Marketing Institute
Dairy Farmers of America
Michigan Agri-Business Association
Michigan Allied Poultry Industries
Michigan Apple Association
Michigan Association of Conservation Districts
Michigan Bean Commission
Michigan Blueberry Commission
Michigan Cattlemen's Association
Michigan Corn Growers Association
Michigan Crop Improvement Association
Michigan Farm Bureau
Michigan Food and Farming Systems
Michigan Greenhouse Growers Council
Michigan Milk Producers Association
Michigan Nursery and Landscape Association
Michigan Pork Producers Association
Michigan Processing Apple Growers
Michigan Processing Asparagus Growers
Michigan Sheep Producers Association
Michigan Soybean Association
Michigan State Horticultural Society
Michigan Tree Fruit Commission
Michigan Turfgrass Foundation
Michigan Vegetable Council
Potato Growers of Michigan, Inc.
Village of L'Anse
VitaPlus
West Michigan Food Processing Association
White Pine Winery and Vineyards, LLC

The letter's diverse signatories included agricultural producers, industry stakeholders and farm organizations from across the country.

"The investment outlined in the Research Facilities Act funding request would fuel continued agricultural innovation at top U.S. public institutions, including Michigan State University," said MSU Interim President Teresa K. Woodruff, Ph.D., who has advocated at the national level for significant new funding through the RFA. "With over 160 years of experience in agricultural education, research and outreach, Spartans stand ready to deliver even higher levels of excellence in support of our farmers and industry partners."

"We are so grateful to our valued Michigan agricultural partners for standing alongside us in support of this necessary federal investment," said Kelly Millenbah, Ph.D., dean of the MSU College of Agriculture and Natural Resources. "Our college is proud to serve Michigan agriculture, from groups like Michigan Farm Bureau and the Michigan Agri-Business Association to the many producers, communities and conservation districts that apply our research."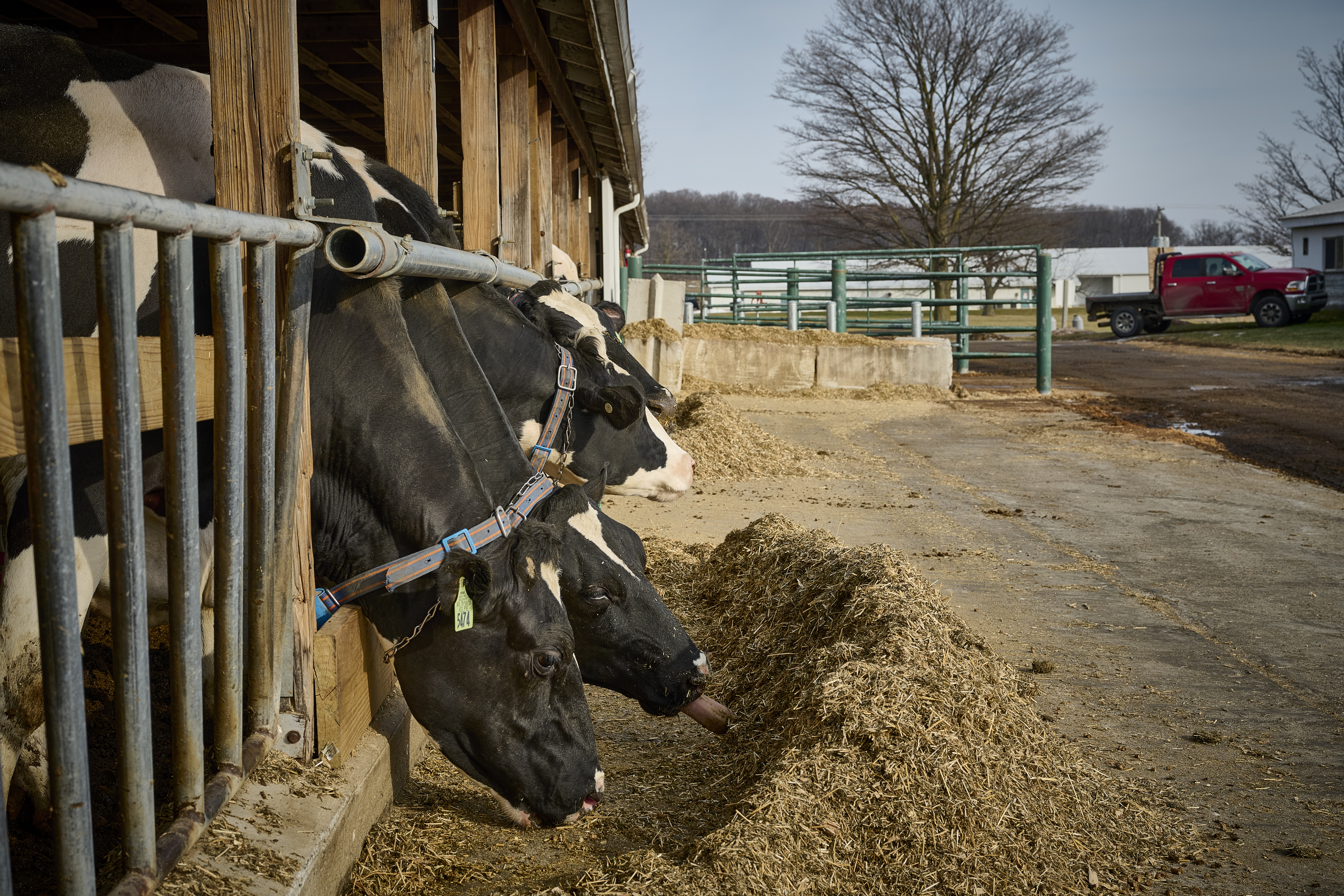 Funding through the Research Facilities Act would support the construction of modern facilities at colleges of agriculture, a much-needed investment to effectively tackle the challenges posed by a changing climate after decades of deferred maintenance. The report A National Study of Capital Infrastructure at College and Schools of Agriculture, released in 2021 by Gordian, describes the research interruptions caused by using facilities constructed in the 1950s and 1960s to conduct 21st century research. The report highlights the risks associated with nearly $11.5 billion in deferred maintenance across 97 U.S. institutions, including:
Increased likelihood of building failures.
Rising costs of day-to-day operations.
Negative experiences for the employees who use the facilities.
Reduced capacity for innovation and industry impact.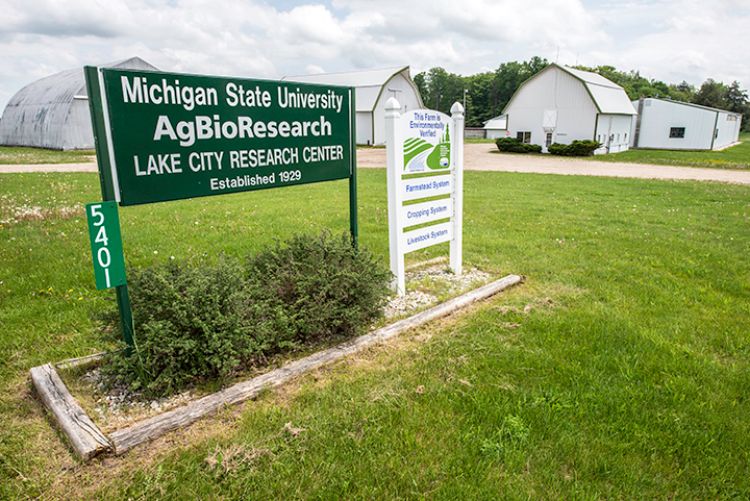 MSU scientists utilize fifteen MSU AgBioResearch centers across the state to support producers of Michigan's diverse agricultural products, including tree fruits like cherries and apples at the Northwest Michigan Horticulture Research Center, dry beans and sugar beets at the Saginaw Valley Research and Extension Center and crops ranging from juice grapes to Christmas trees at the Southwest Michigan Research and Extension Center. Growers, natural resource managers and commodity groups use the timely information generated by these facilities to remain competitive in the global economy.

"Our partners in agriculture depend on research conducted at Michigan State University and our fellow land-grant universities to address the grand challenges of the future," said George Smith, Ph.D., director of MSU AgBioResearch. "It's time for a significant federal investment in research facilities so that our scientists can lead the charge against climate change and global food insecurity. We have the expertise, but we need the infrastructure that will advance this critical work."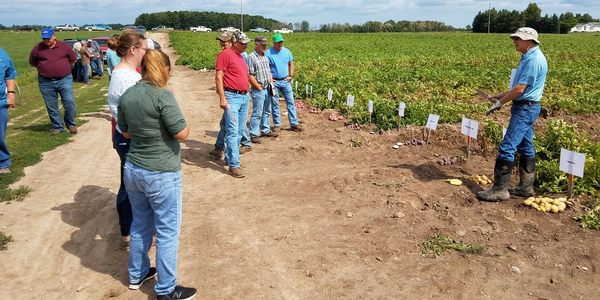 Research facilities also support the wide-ranging outreach and Extension work conducted by land-grant universities, from offering customized consultations to farm workers to providing expert-taught classes to community members. By taking up-to-the-moment resources from the laboratory into the field, MSU Extension plays a vital role in supporting Michigan agriculture.

"Extension educators carry out MSU's land-grant mission in these spaces, and a renewed federal investment would allow us to keep serving Michigan's diverse clients and communities," said Quentin Tyler, Ph.D., director of MSU Extension. "Our educators need modern facilities where they can share high-impact educational resources with the people who need it most, especially in rural areas."