MSU AgBioResearch provides new administrative training programs for faculty and staff
Three MSU scientists join the first cohort to receive insight into research administration and leadership

EAST LANSING, Mich. – MSU AgBioResearch has established a new and unique experience designed for educators and researchers in Michigan State University's College of Agricultural and Natural Resources (CANR) to learn administrative development, and to engage and encourage the next generation of agriculture and natural resource leaders.
The MSU AgBioResearch Administrative Fellows Program is an opportunity for all CANR faculty members. Brent Ross, from the MSU Department of Agriculture, Food and Resource Economics (AFRE), and Sinem Mollaoglu, from the MSU School of Planning, Design and Construction (SPDC) – have been named in the first cohort. They will shadow AgBioResearch administrators to better understand the diverse research the organization supports, engage partnership networks, and provide insights into the MSU research enterprise.
Additionally, Josh Gunn, associate director for the Community, Food & Environment Institute for MSU Extension, will join under a pilot administrative development program co-created by MSU AgBioResearch and MSU Extension. In this new role, Gunn will be a liaison between the two organizations, learning how each can best assist the other to fulfill and enhance both missions.
"These programs will be experiential learning at its finest," said MSU AgBioResearch Director George Smith. "Participants will be exposed to the decision-making process in all aspects of AgBioResearch administration. The experience will provide a sneak preview of what our college's administrative jobs look like before they decide if they want to fully take the plunge into leadership roles at MSU, or elsewhere, in the future."
Participants will engage in strategic planning conversations to learn the issues and concerns of AgBioResearch administration and its stakeholders, while also providing new perspectives and insight into addressing issues.
"AgBioResearch will benefit greatly from having faculty perspective and input in our decision-making conversations," Smith said. "The participants will learn about budgets, personnel decisions, stakeholder engagement, infrastructure, and all that goes into managing our research efforts. But we as administrators will also get the benefit of having different perspectives shaping our conversations."
They will also administer a project as part of the yearlong programs that will help gain new perspectives into administrative decision-making and emerging issues. Each project will be tailored to the individual participant's interests.
Smith said he personally knows the difficulties that can arise when faculty members choose to make the transition into administrative roles. Smith said he had mentors help prepare him for his move from faculty to administration. It is the hope of the three AgBioResearch leaders - Smith, along with Associate Director Dana Infante and Assistant Director Jim Kells – that the training will provide tools for faculty to prepare and more seamlessly move into administrative roles.
Administrative Fellow Sinem Mollaoglu
Sinem Mollaoglu is a professor and program director of Construction Management within SPDC.
Mollaoglu's research is designed to contribute to the improvement of information exchange patterns and performance of inter-organizational project teams in the architecture, engineering and construction fields.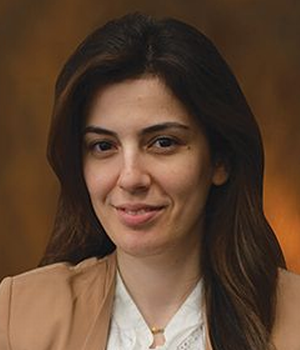 Mollaoglu comes to the fellowship motivated by a potential new challenge and inspired by the ability of MSU AgBioResearch to coordinate more than 300 researchers across six colleges at MSU with state and federal funding opportunities to enhance the goals and objectives of stakeholder groups in Michigan, the United States and around the world, she said.
"This fellowship will be very beneficial in many ways. First and foremost, in terms of my understanding of research, administration and the types of faculty assignments and appointments across the university," Mollaoglu said. "But how AgBioResearch is able to bring all those different entities together to partner with different commodities and funding agencies is pretty inspiring. There's a lot to learn from that model."
Mollaoglu brings to the fellowship a successful portfolio of research, teaching and outreach that has provided her opportunities to work with a variety of different disciplines and stakeholders to address common problems with mutually beneficial solutions. Those experiences allow Mollaoglu to provide new perspectives on AgBioResearch goals and objectives.
"I find the fellowship especially enriching – like a fresh breath of air – to see leaders that are so open to train, educate and support faculty in what we are passionate about, but also support and value our input. It's already been very rewarding as a learning experience," she said.
Administrative Fellow Brent Ross
Brent Ross is associate professor and associate chairperson for CANR Undergraduate Programs. His primary research interests are in food industry management and include food system innovation, entrepreneurship and alternative business models within current food systems.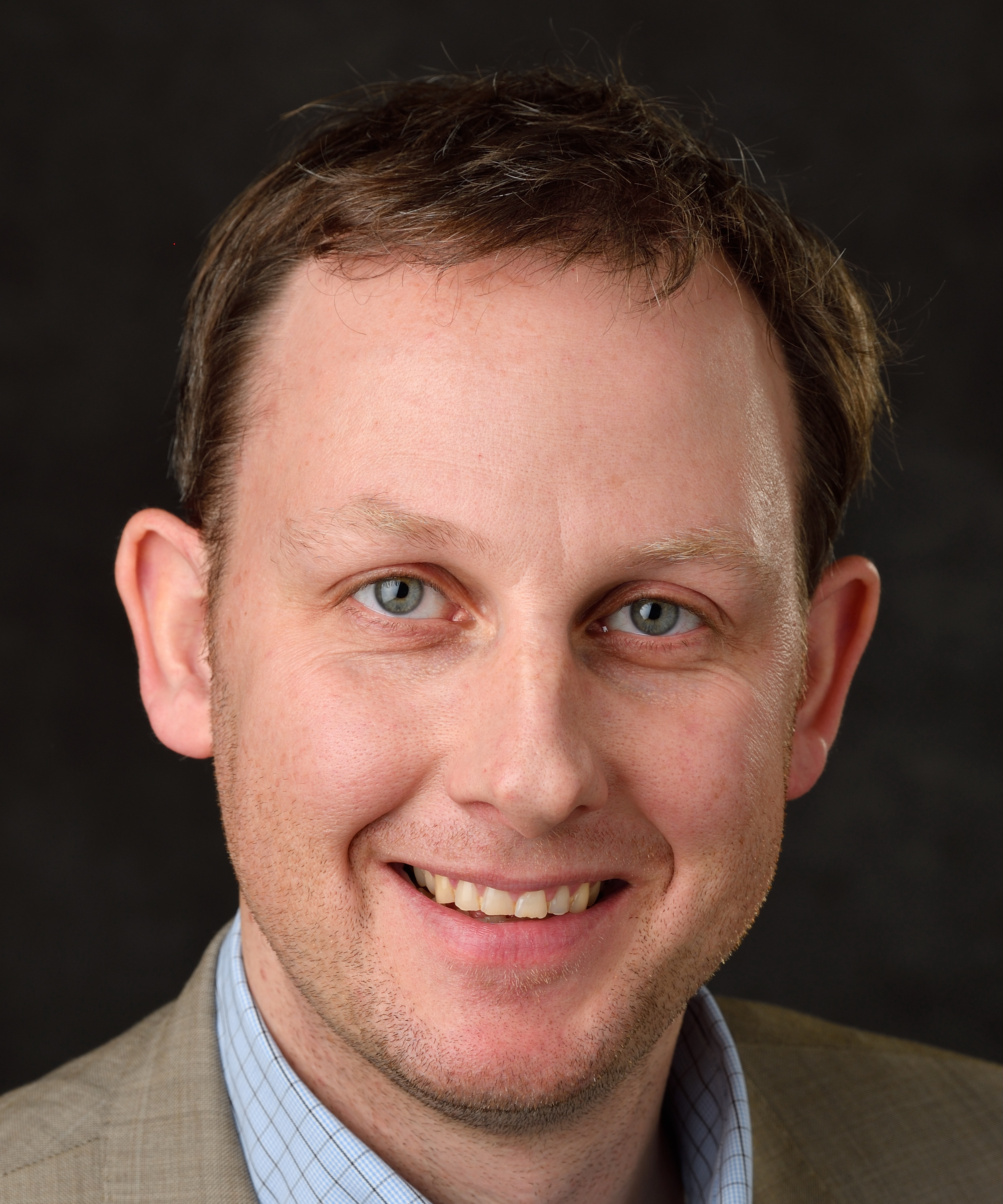 Ross is an award-winning instructor in food industry management and food marketing. His development and delivery of food and agribusiness management curriculum and programming has supported teaching and training efforts in Michigan and across the United States.
Ross' recent work is aimed at the development of more resilient and responsive food systems, especially when facing complex or novel issues like the COVID-19 pandemic. His work focuses on engaging diverse stakeholder groups to work together to enhance the profitability and sustainability of agri-business systems. Additionally, he has worked with specialty crop growers in Michigan to help define and develop their business models.
"One of the first projects that I had when I started at MSU is looking at the growth and development of the chestnut industry," Ross said. "Another grant allowed us to examine the wine industry here in Michigan, but more specifically to look at the emergence of wineries in cooler climates."
Ross partnered with universities in Missouri and in New York to examine the various new wineries going into business, the challenges they faced, how they overcame those barriers, and then how the industry evolved over time in that market.
Ross grew up on a dairy farm in Ontario, Canada, and has agriculture in his background as a student and professional, so he was excited during one of his first meetings as a fellow to join in a discussion about tiling management practices at MSU's South Campus Animal Farms. But it's the big picture conversations that really have Ross optimistic about what he can bring to the fellowship.
"I like to think about issues we face five to 10 years down the road," Ross said. "How do we set priorities for AgBioResearch and CANR through engaging with stakeholders and trying to identify what some of their priorities will be, while additionally working with funding agencies and partners across the university to leverage AgBioResearch's unique position within the university to maximize the impact the organization can have."
Administrative Liaison Josh Gunn
Josh Gunn serves as the Associate Director of the Community, Food & Environment Institute (CFEI) within MSU Extension where he provides leadership and support to educators and specialists who conduct community, economic and natural resources programming.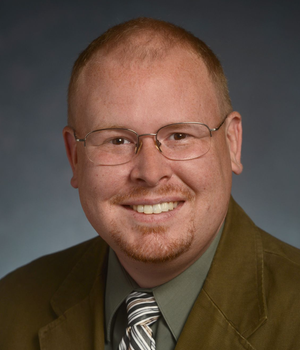 Gunn spent eight years in the U.S. Coast Guard prior to entering academia. He completed his undergraduate degree at Washington State University, and his Masters and PhD at Texas A&M University.
"I've attended or worked at Land Grant Universities my entire academic career, and strongly believe that LGUs are the 'peoples universities' and in the mission of increasing educational access to as many people as possible," Gunn said. "I fundamentally believe the mission of MSU Extension cannot be accomplished without a strong connect to knowledge that is recent and relevant to people in communities. I'm looking at ways to try and strengthen the connection with MSU Extension and AgBioResearch over the coming year and into the future."
Gunn leads a staff at CFEI that conducts programming around community and economic development, natural resources, and food systems. He plans to use his experience and opportunities in the program to support partner organizations.
"CFEI currently has a team of trained facilitators and strategic planners, and I hope to share my experiences with them as well as let AgBioResearch leaders know more about the resources and capacity for these services in Extension," Gunn said. "I am interested in learning more about the organizational structure of AgBioResearch to see if there are best practices that can be implemented in CFEI or that I can share with others in Extension leadership."