Southwest Michigan fruit update – April 9, 2019
With warmer weather in April, plant growth has started and buds are swollen.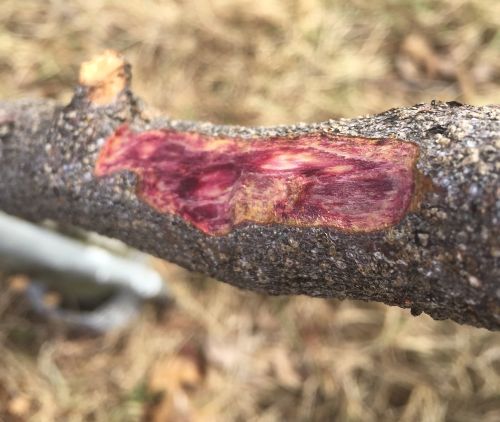 Weather
The last three months have been colder than normal, so we are about one or two weeks behind normal fruit development. Last week was fairly warm. Nightly lows were above freezing and high temperatures rose from the 40s into the upper 60s over the weekend. Some rain fell Sunday, but totals were light, ranging from a trace to over a third of an inch. Soils are drying out and some growers are working lighter soils. Central and southern Berrien County are more advanced than areas to the north.
The forecast for this week is for cooler temperatures and widespread rain for the second half of the week. Temperatures may drop to freezing, but not much below. This poses no immediate risk to fruit crops. Growing degree day (GDD) totals in the first week of April were equal to the entire month of March, doubling the GDD totals for the year.
Southwest Michigan GDD summary from March 1 – April 7, 2019

Station

GDD 42 F

GDD 45 F

GDD 50 F

Benton Harbor (SWMRC)

82

56

28

Lawton (Lawton)

79

53

24

Fennville (TNRC)

62

42

18

Average for the SW region

80

54

26
Tree fruit
Cold conditions for the last month held back tree fruit development and allowed growers to make good progress pruning. A slow start delaying early growth reduces the risk of a damaging spring freeze. Tree fruit crops are only in the swollen bud stage. It would require very cold temperatures down below 20 degrees Fahrenheit to cause significant damage (see "Freeze damage depends on tree fruit stage of development").Except for peaches and perhaps some sweet cherries, tree fruit crop potentials are generally good. Soils have begun to dry out. Check blocks for evidence of San Jose scale on branches to determine the need for oil sprays.
Apricots are in bud swell. Most buds have not yet opened.
Peach and nectarine buds are beginning to swell. Leaf buds are showing green tissue. Low peach crops and wood damage due to January's subzero temperatures will call for different pruning and fertilizing strategies (see "Cold damage to peaches"). Dormant sprays of copper or other appropriate fungicides will reduce peach leaf curl. Infection by the pathogen occurs when swollen peach buds experience over 10 hours leaf wetness, temperature in range of 46 to 53 F and rainfall greater than 0.2 inch. Symptoms appear approximately 20 to 25 days after infection. Low levels of copper also suppress bacterial spot populations.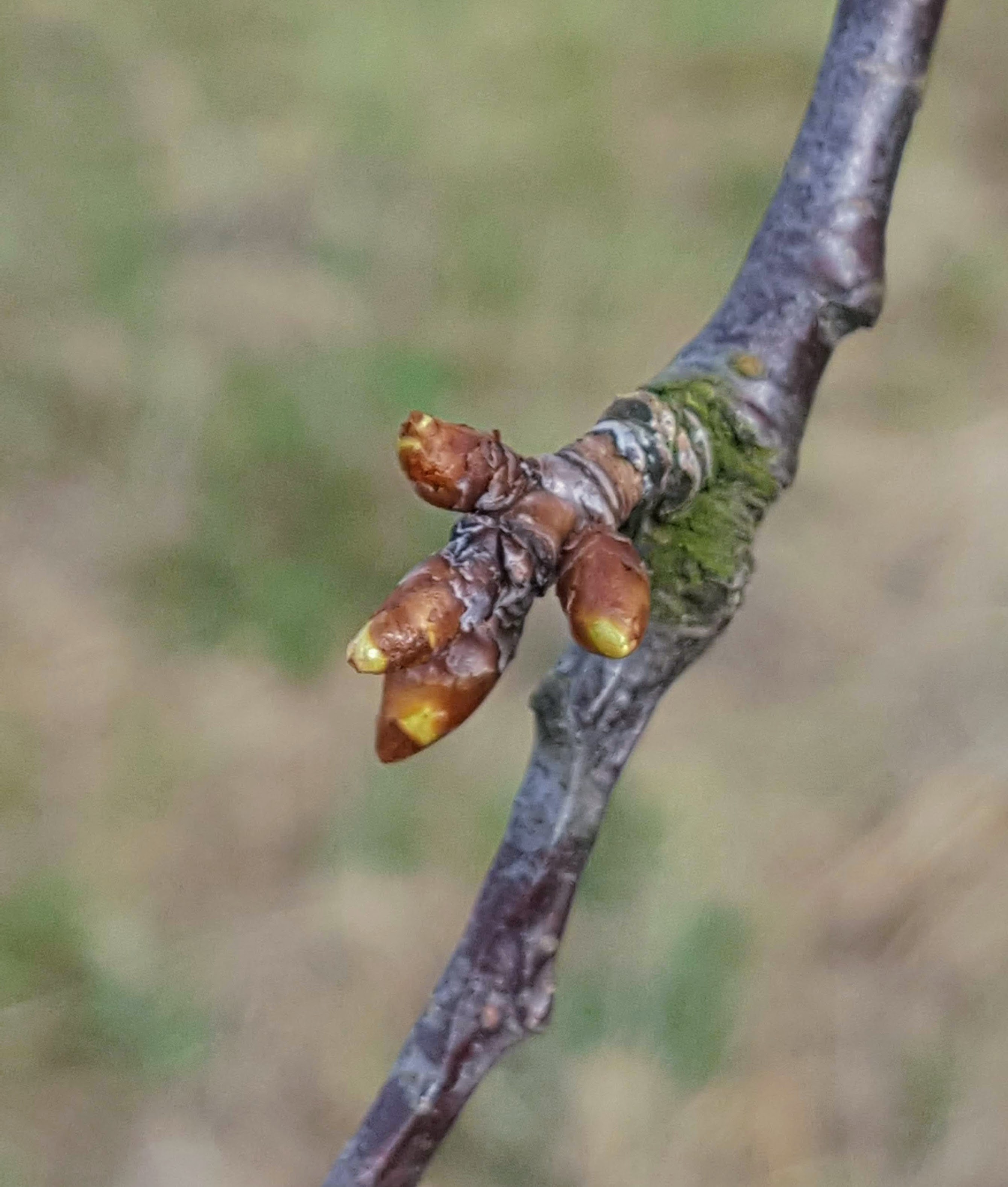 Sweet cherry buds are swollen and starting to show green tissue. Montmorency tart cherry fruit buds are swollen and some show green tissue at the bud tip. We are still in the window when copper sprays can be applied to sweet cherries. Copper applications may suppress bacterial canker in cherries.
In plums, Japanese plums have swollen buds. European plums are first swell. Prune out all black knot and disposal of the knots by burning. This is an important step in managing this disease.
Apple buds are swollen and silver tip is visible in some varieties. The current cool temperatures will allow scab ascospores to mature so that more spores will be available in the early stages of apple development. Apples are susceptible to scab infection as soon as green tissue is exposed. Copper sprays will be going out soon for early scab control and fire blight suppression.
Pears are at bud swell.
Small fruit
Grapes show little movement, but the sap is up in the vines. Many winegrape growers are cutting back their winter damaged vines.
Blueberry flower buds are swollen. In southern areas, the upper leaf buds are swollen but no green tissue is exposed. Fields are drying out and dormant sprays are being applied. Growers have been applying Sulforix or other products to suppress early season diseases.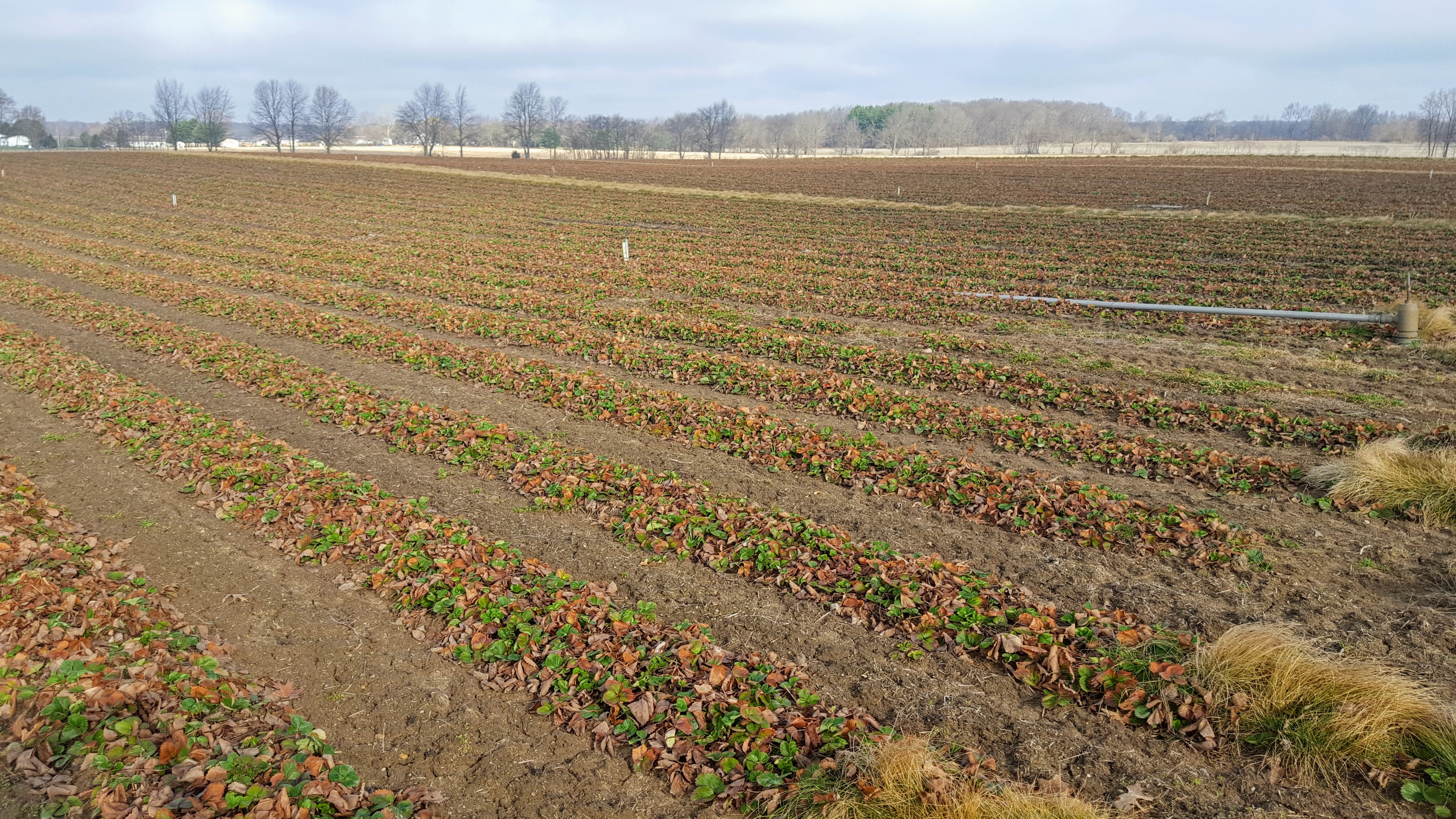 Strawberry leaves are just emerging from the crown. Some strawberry fields have a lot of brown leaves from desiccation of the leaves during the cold winter. Overwintering mulches should be removed and raked between the rows. Growers are looking at early season herbicides to control overwintering weeds.
Bramble buds are showing green tissue. Dormant pruning should be completed quickly. In summer bearing raspberries, last year's primocanes should be headed (cut back) to the desired height and the number of canes in the row reduced to one every 8 to 12 inches. All dead floricanes from last year should be removed. Fall bearing raspberries should be cut or mowed to the ground. Lime sulfur treatments for anthracnose can still be applied.
Upcoming meetings
A Blueberry Kickoff meeting is scheduled for Thursday, April 11, from 10 a.m. to 3 p.m. at the Trevor Nichols Research Station, 6237 124th Ave, Fennville, MI 49408.
Our regular Monday fruit IPM meetings will start April 15 at 5 p.m. at Fruit Acres Farms, 2559 Friday Rd, Coloma, MI 49038. These meetings are free and open to all. We review the current conditions in fruit crops and discuss pest control options with growers. Two Michigan RUP applicator recertification credits are available at these meetings.
Related articles