Courtney Carignan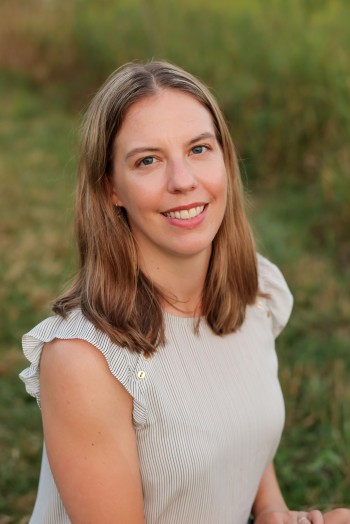 Department of Food Science and Human Nutrition
Assistant Professor
Telephone: 517.884.2039

G.M. Trout Food Science Building
469 Wilson Rd., Room 208A
East Lansing, MI 48824
Area of Expertise:
Environmental Health, Exposure Science and Epidemiology
---
Research Interests
Dr. Carignan is an exposure scientist and environmental epidemiologist whose research helps protect reproductive and child health by investigating exposure to contaminants in food, water, consumer and personal care products. She conducts biomonitoring and health studies for a wide range of populations, including preconception and birth cohorts as well as communities exposed to contaminated drinking water. Her research has contributed to public health interventions aimed at reducing exposures to flame retardants, perfluoroalkyl substances (PFAS), and arsenic.
Please visit Dr. Carignan's lab website for more information.
Instructional Activities
FSC 843 – Exposure Science and Epidemiology
Educational Background
PhD, Boston University School of Public Health (Environmental Health)
BS, Rutgers University (Biological Sciences)
Professional Positions

NRSA Postdoctoral Fellow in Environmental Reproductive Epidemiology
Harvard University School of Public Health
Department of Environmental Health
Environment and Reproductive Health Study
Postdoctoral Research Associate
Dartmouth College
Children's Environmental Health and Disease Prevention Research Center
New Hampshire Birth Cohort Study
NRSA Graduate Research Fellow in Environmental Epidemiology in Community Settings
Department of Environmental Health
Boston University School of Public Health
Flame Retardant Exposure Study
Associate Risk Assessor
Risk Assessment Division
Tetra Tech EC Inc
Publications
My NBCI Collections: https://www.ncbi.nlm.nih.gov/sites/myncbi/143tCOD-pKbAU/bibliography/46627121/public/?sort=date&direction=ascending