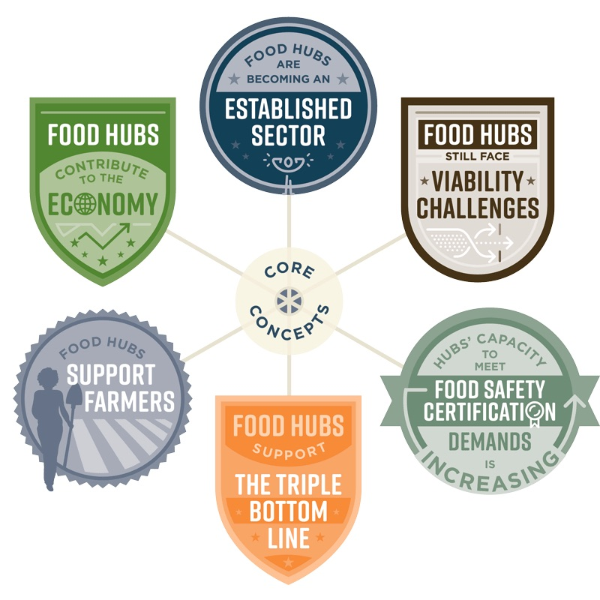 Findings of the 2017 National Food Hub Survey
DOWNLOAD
March 27, 2018 - Author: Jill Hardy, MSU; Jeff Farbman, Wallace Center at Winrock International; John Fisk, Wallace Center at Winrock International
Food hubs are an essential component of scaling up local food systems and a flagship model of socially conscious business. Fundamentally, a food hub is a businesses or organization that manages source-identified food products. This report presents the findings of the third National Food Hub Survey. Drawing on three biennial surveys, in 2013, 2015, and 2017, this report provides the most current and comprehensive picture of food hubs in the United States to date.
Spread the word with the sharing toolkit!
For full report download, use the file download button above. For the executive summary, follow this link.
Interested in the survey instrument? A PDF of the 2017 National Food Hub Survey questions is available.
Funding from the C. S. Mott Endowed Chair in Sustainable Agriculture at Michigan State University and the W. K. Kellogg Foundation was used to conduct the 2017 National Food Hub Survey and produce this report. Participation by the Wallace Center has been graciously supported by the Kresge Foundation and the Surdna Foundation.