2021 Bukovac Outstanding Graduate Student Award
Songwen Zhang is selected for the Horticulture Department's 2021 Outstanding Graduate Student Honor.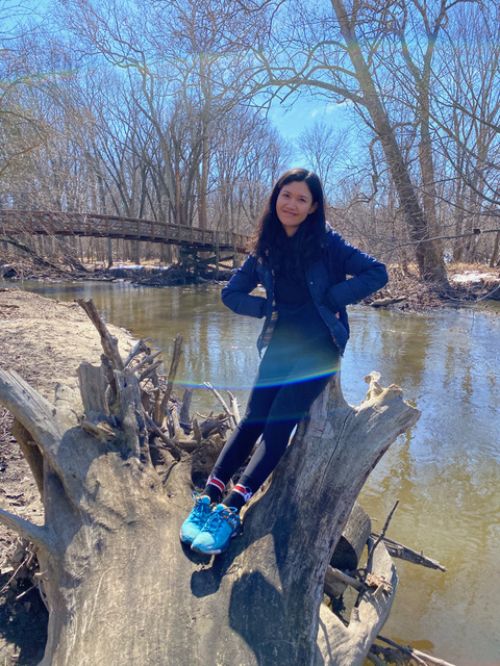 The recipient of the 2021 Bukovac Outstanding Graduate Student Award has been selected by our Horticulture Graduate Program Committee. Songwen Zhang is a Ph.D. candidate and was selected for the award in recognition of her outstanding performance as a graduate student in the Department of Horticulture.
Developed in recognition of Dr. Martin John Bukovac, one of the world leaders in the field of horticulture, this award is granted yearly to a graduate student at MSU who has demonstrated an interest in all aspects of horticulture, including extension, marketing, teaching, and research with demonstrated excellence in their academic studies, research and leadership activities.
Songwen is currently looking at the role of phytohormone gibberellins (GAs) in apple flowering under the supervision of Dr. Steve van Nocker. She has won multiple awards and scholarships, has multiple publications, and expects to complete her degree in May 2021.