CANR faculty member Diane Fischer honored for commitment to students
Diane Fischer of the Department of Food Science and Human Nutrition receives the Howard and Lili Ann Camden Endowed Teacher/Scholar Award 2017-2018
Professor Diane Fischer, in the Department of Food Science and Human Nutrition, was named the 2017-2018 recipient of the Howard and Lili Ann Camden Endowed Teacher/Scholar Award providing an authentic teaching experience to her students and helping them enter the field of dietetics
.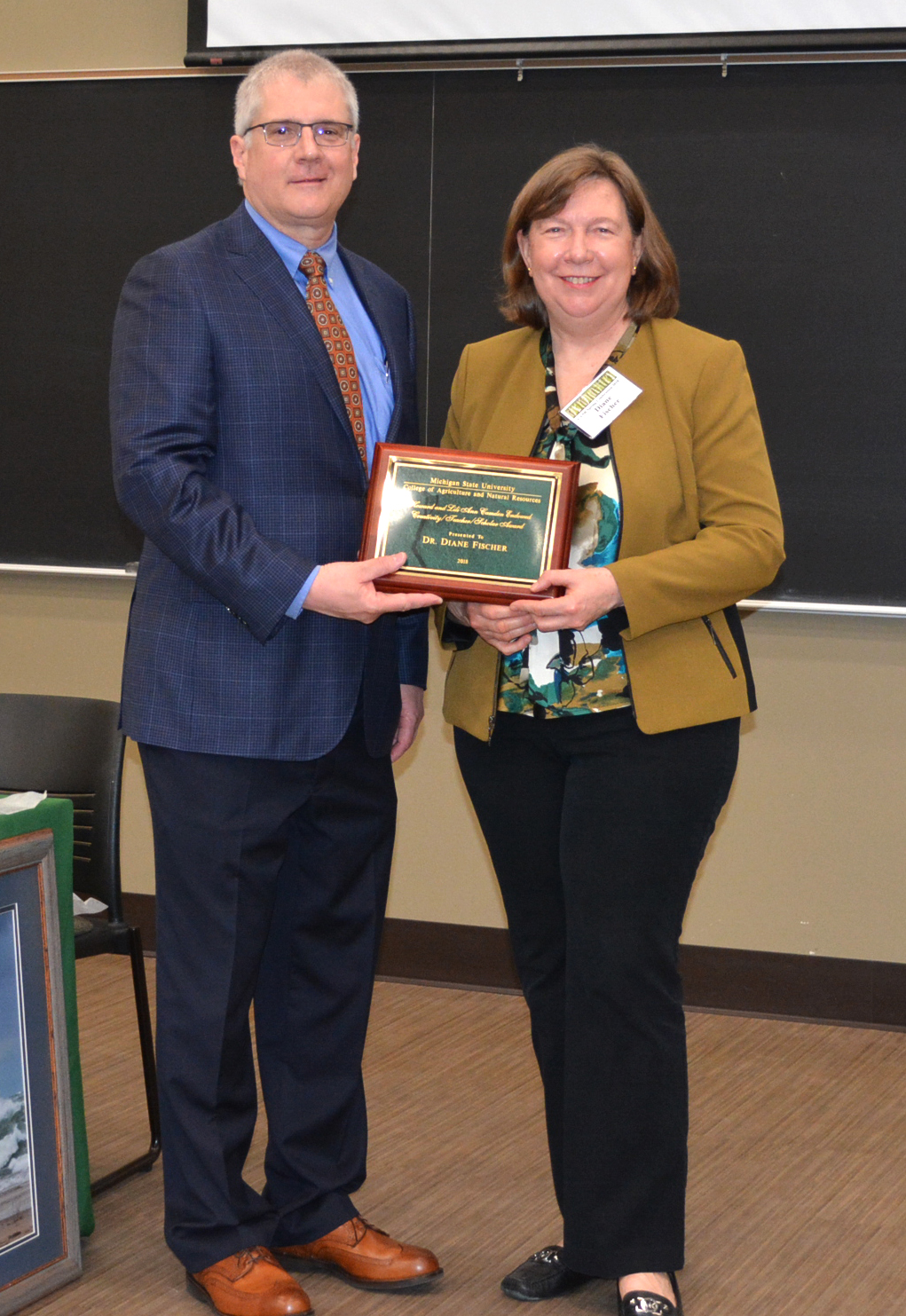 Before becoming a teacher, Fischer acted as clinical nutrition manager at Sparrow Health System. Having been in the health care industry, Fischer said she wants to put skilled people out in the field and tailors her classes to provide experience relevant to students' futures.
She said she talks with industry professionals, asking what they look for and value in practitioners and relays that information back to her students so that they can succeed.
"My end result is that I want a really good practitioner out in the field," Fischer said. "They share with me when they've had some accomplishments or something happens into their life and that's what makes teaching worthwhile."
What Fischer really appreciated were the letters students wrote in support of her to receive the award.
"What was really moving to me, whether I got the award or not, is that I have students that were out doing great things in the world," Fischer said. "I love working with the students I love to see how they grow. I love to see what they do after they graduate. That's very nice. That's what I enjoy."